Summary
Description Our target group are companies in the SME and Mid-Market segment within the Netherlands that are going to implement Salesforce to support their Sales and/or Service processes. At our customers we want to establish a positive change by implementing processes tailored to the customers' needs and wishes. Our ApproachEvery consultancy and/or implementation project requires a tailored approach. Implementing a basic sales process requires another approach than implementing a full process transformation program and corresponding tooling.During all phases of the project, we will ask critical questions in order to come to the best process in relation to the standard available functionalities.Although our approach will be tailored to the wishes, needs, and processes of the customer, we will always follow fixed steps to determine to the implementation approach.
Certified Professionals

2

Salesforce Certifications

8

Appexchange Reviews

0

Appexchange Rating

0/5

YEAR OF FOUNDING

2017

Email

info@tailored-ics.com
# Focus
# Salesforce Expertise
#25% Preconfigured Solutions
# Certifications (8)
# Portfolio
Key clients:
# Geographic Focus
Languages: Dutch, English
International: Netherlands
# You will also like these agencies
---
Infosys provides end-to-end Salesforce® Consulting and Solutions
Digitally transform your enterprise and lead your industry with the help of the global team of experts of Infosys so you can change the customer experience you offer and succeed in the new normal. Infosys Salesforce service offerings can help ensure a superior experience to your customers, employees, and partners. They have reinforced our capabilities and offerings in driving outstanding customer experiences by acquiring Fluido and Simplus.
Client feedback from AppexChange:
"Infosys provided domain and industry expertise to craft scalable solutions for our new Salesforce implementation. The team was extremely knowledgeable on Salesforce products and solutions but also learned and recommended to pivot to new capabilities as they were released during our initiative."
Certified Professionals: 4096
AppExhange Reviews: 384
AppExhange Rating: 4.9
International: 17 Countries
---
Success beyond implementation
NEWCRAFT isn't your typical Salesforce partner. We believe in doing things differently, not for the sake of being different, but with the goal of ensuring customer success and delivering concrete results.
Certified Professionals: 13
AppExhange Reviews: 0
AppExhange Rating: 0
International: Netherlands
---
Sales Cloud, Service Cloud, Pardot, Procurement, Subscriptions, Billing
Cloudity helps companies to digitize their business. Strong business background and skilled development team are a guarantee of your success. We provide complex Salesforce implementations, integrations with external systems, and our own apps. Their clients include Volkswagen Financial Services, Kaspersky Lab, Reckitt Benckiser, Medicover, Toshiba, Hitachi, Adjust, and Paulaner Brewery.
Certified Professionals: 165
AppExhange Reviews: 69
AppExhange Rating: 4.9
International: 18 Countries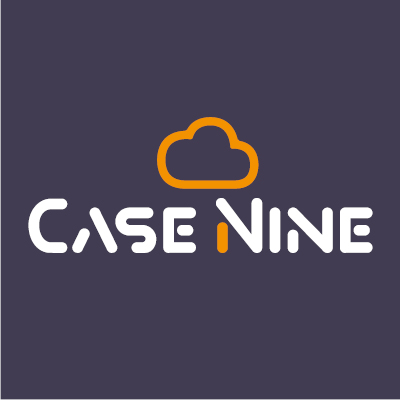 ---
Delivering Next-gen CPQ implementations and integrations for the Energy and Telecom market, based on Salesforce Industries
At CaseNine, we support organizations in the energy and telecom market with CPQ solutions based on the Salesforce Industries CPQ platform. The CaseNine team consists of professionals who distinguish themselves through in-depth technical knowledge with a good dose of practical experience. We are aware of the specific challenges in the energy and telecom market like no other and ensure that the CPQ solution fits seamlessly into your business processes.
Certified Professionals: 8
AppExhange Reviews: 9
AppExhange Rating: 4.7
International: 2 Countries
---
A Salesforce.com Consultancy
Sovereign CRM is a consultancy focused on the Salesforce.com platform. We have been delivering technology solutions for banking, insurance, financial services, telecom, energy, biotech, logistics and Technology and compliance industries since 2005.
Certified Professionals: 65
AppExhange Reviews: 20
AppExhange Rating: 4.6
International: 6 Countries