Salesforce consulting and development partner
We customize and finetune Salesforce, so it suits Client's business strategy with nearly no effort from their side.
Our superpowers are:
Consultancy on Salesforce use cases, capabilities and potential;
Smoothing out your Salesforce for an awesome user experience for Clients' teams;
Making a Client's Salesforce development roadmap live or creating one;
Salesforce customization of nearly any type;
Salesforce support and its continuous development.
Our company is driven by the values of 3T: Trust, Transparency and Teamwork. This means we value open and honest relationships, which allows us to build fruitful cooperation and true partnership.
Client's success goes first: in our culture, we speak up, come out with propositions and provide options, that work for a Client's goals.
Sparkybit is about sparky people. We have 90+ awesome teammates in 4 offices in Ukraine and Germany. We work hard to deliver the best value for both team itself and the Clients. This means we continuously learn and develop our hard and soft skills. As for now, we are proud of the team having 105+ Salesforce certifications and 25+ long-term successful projects globally.
# Focus
# Service lines
# Salesforce Expertise
#25% Preconfigured Solutions
# Portfolio
Key clients: Neyber, ShowCode, ITM, Acronis, Viseven, LendInvest, Swoop
# Geographic Focus
Languages: English, German
International: Ukraine, Germany
# You will also like these agencies
---
Development and Integration for Salesforce
TechMagic is a tech consulting company from Lviv, Ukraine with a narrow technology focus on Salesforce, JavaScript, and Serverless that helps startups and established enterprises to build great products in the digital domain.
Certified Professionals: 8
AppExhange Reviews: 11
AppExhange Rating: 4.8
International: Ukraine
---
Business. Experience. Technology.
PwC takes your business further as they build customer-centricity and adaptability directly into your systems and processes, keeping you ready for what's next. Their consulting company will solve the most complex business problems with industry expertise, automation capabilities, and profound experience. Since 2013, PwC has won the most Salesforce Innovation Awards as compared to any other partner. The company goes end-to-end to ensure every implementation is done with certainty and adapts to future business upgrades.
Certified Professionals: 2797
AppExhange Reviews: 18
AppExhange Rating: 4.8
International: 45 Countries
---
EXTENDING YOUR ENTERPRISE
Skelia is a global company providing software development, engineering and outsourcing services. We build your cross-border teams and test your business solutions with top talent of Eastern Europe
Certified Professionals: 2
AppExhange Reviews: n/a
AppExhange Rating: n/a
International: Ukraine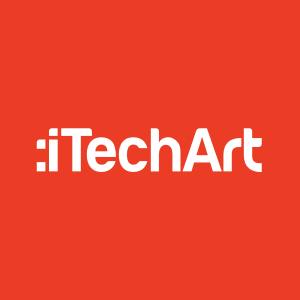 TOP CONSULTANT
---
Experts in all things Salesforce!
iTechArt Group has more than ten years of experience in delivering customer-centric and next-gen Salesforce solutions. Their team comprises 80+ certified Salesforce Consultants, Architects, and Developers who have the necessary skills to dive into your Salesforce implementation needs. They provide a full range of Salesforce consulting services from consulting on implementation, migrating the existing solution to Salesforce or integration with third-party tools, configuration and customization, audit services, custom development, staff augmentation, full support, and managed services.
Salesforce Client Review
"Great Team of Experts! We worked with iTechArt to build customizations to make Salesforce work best for our specific use case. Together with iTechArt, we came up with several improvements that turned out to be vital for successful onboarding. We quickly understood we were on the same page and could achieve what we wanted easily and promptly with iTechArt."
Anton Komukhin
Head of Product Management - Unlimint
Certified Professionals: 34
AppExhange Reviews: 25
AppExhange Rating: 4.9
International: 6 Countries
---
Sales Performance Optimization - Results: Smarter, Faster, Better
E-2-E Sales Performance Optimization: • Design: Sales Process• Implementation: Config., Integration & Custom Dev. • Adoption: Lightning Transformations and User Training • Value Realization: Sales & Management Methodology Training & NATIVE Apps
Certified Professionals: 11
AppExhange Reviews: 393
AppExhange Rating: 4.6
International: 6 Countries