Summary
Highlights SLK Software is a fast paced technology and consulting company with an emphasis on key industries such as Banking and Manufacturing and deep domain expertise across the entire value chain. Our approach represents our commitment to reaching out to businesses at different stages of their growth and helping build a strong foundation for their journey to the top. From keeping the 'lights on', to transforming for success, we work at creating superior customer experiences for some of the largest Fortune 500 companies of the world. Description Specialization in Futuristic Solutions: We are focused in building new capabilities and innovative solutions that are visual, connected, smarter, predictive and pertinent. Key areas of our specialization are Digital, Smart Data, IoT, Business Process Automation and Risk Management.Innovative and Disruptive approach to Software Engineering and Delivery: The underlying strength of SLK is our strong Delivery Engine. Our customers recognize and value this. The key focus for us is how we bring in newer ways of simplicity, automation, innovation and disruption to what we build and how we deliver software.Salesforce Value Chain: We provide consulting, implementation, custom development, support, integration and process re-engineering as Salesforce services across various products like Sales Cloud, Service Cloud, IoT Cloud, Force.com, Marketing Cloud and a wide range of apps from the AppExchange. Our Salesforce competency coupled with our expertise on other technologies and domain knowledge helps us provides a holistic and comprehensive solution for our customers
Partner Tier

registered

YEAR OF FOUNDING

n/a

Appexchange Reviews

0

Appexchange Rating

0/5

Certified Professionals

25
# Focus
# Service lines
#100% Lightning Experience
# Salesforce Expertise
#25% Preconfigured Solutions
# Certifications (45)
# Portfolio
Key clients:
# Geographic Focus
Languages: English, French, German
International: India, United States
United States: Alabama
# You will also like these agencies
---
Do More, Be More; Only with Extentia!
As Salesforce Silver Consulting Partners, Extentia focuses on Lightning Ready development, third-party integrations, and Heroku implementations. Our innovative, pioneering Salesforce practice delivers confidence and allows our customers to thrive.
Certified Professionals: 96
AppExhange Reviews: 40
AppExhange Rating: n/a
International: 2 States
---
We Believe in Building Trust, Not Just CRM.
We have total 10+ years of experience in salesforce development, configuration, Integration, and Implementation. Our main domain expertise includes CPQ, CLM, Property management, E-signature solution, HRMS, Language translation system, Pardot, etc.
Certified Professionals: 15
AppExhange Reviews: 6
AppExhange Rating: n/a
International: India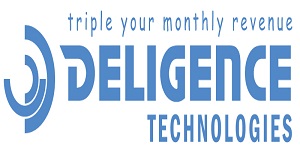 ---
Coordinatively co-creating digital transformation
Are you looking for an IT company which can coordinatively co-create digital products for you with mutual respect & in partnership? If yes, you are at the right place. We are creating success stories with our clients and would love to create one with you. In our Deligence culture of Equality, we inspire each other and the industry through our core values: Equality, Care, Continuous Learning & Growth, Collaboration, and Attention to detail. These are the values that we expect from everyone in our organization and from our clients, vendors, and partners.
Certified Professionals: 2
AppExhange Reviews: n/a
AppExhange Rating: n/a
International: 2 States
---
Business. Innovative. Experience. Collaboration. Technology.
Cloud Analogy drives digital transformation in the context of cloud computing and customer relationship management that's more agile, seamless, faster, and more value-driven for our clients.
Certified Professionals: 55
AppExhange Reviews: 42
AppExhange Rating: n/a
International: India
---
The Power of Salesforce.com in your hands...
Cloudalyze was founded with a vision to be the Salesforce.com solutions partner of choice for SM Businesses. With over 117K man hr of experience we are focused on offering OUTSTANDING Consulting services in Salesforce.com Ecosystem.
Certified Professionals: 27
AppExhange Reviews: 40
AppExhange Rating: n/a
International: 2 States