EXTENDING YOUR ENTERPRISE
Skelia operates through a global network of offices in Luxembourg, the United Kingdom, the Netherlands, Ukraine, Poland and the United States.
Leading Services:
Сross-border teams for growth. We custom build your most performant cross-border team with best matching IT and Engineering talent, operating as an extended enterprise. Your team at Skelia is fully dedicated, so you determine the priorities and stay in control. We adapt to your way of working, tools, and methods allowing for quick integration.
Startup package. We boost your tech startup with highly scalable IT teams and services, proven cross-border experience and knowledge retention.
Our services are tuned for startup companies, made by entrepreneurs for entrepreneurs. We fully understand and lived ourselves in your specific context of combining quality, speed, scalability, and pragmatism while securing cash flow.
# Focus
# Service lines
# Salesforce Expertise
#25% Preconfigured Solutions
# Certifications (3)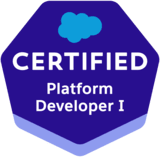 2 x Platform Developer 1 Certifications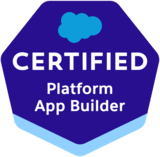 1 x App Builder
# Portfolio
Key clients: Realdolmen, c-Quilibrium, Agidens, Thomas Cook Group, Aprimo
# Geographic Focus
Languages: Dutch, English, French
International: Ukraine
# You will also like these Salesforce partners
---
We Empower People & Organizations Through Technology
ECHO is a leading Salesforce consulting partner delivering a transformational vision, project execution, and education that maximizes our customers' Salesforce investment.
Certified Professionals: 31
AppExhange Reviews: 11
AppExhange Rating: 4.6
International: 3 Countries
---
Development and Integration for Salesforce
TechMagic is a tech consulting company from Lviv, Ukraine with a narrow technology focus on Salesforce, JavaScript, and Serverless that helps startups and established enterprises to build great products in the digital domain.
Certified Professionals: 17
AppExhange Reviews: 13
AppExhange Rating: 4.8
International: Ukraine
---
New Applied Now
Accenture is the #1 Salesforce global strategic partner and one of the world's leading consultancy companies. They work with 91 Fortune Global 100 companies and have received various recognitions from being a global leader, great employer, and corporate citizen. To date, they have more than 624K employees and are available in 200 locations globally. As a company, they are focusing on adding value to their customers from a 360 perspective.
Certified Professionals: 23617
AppExhange Reviews: 25
AppExhange Rating: 4.6
International: 60 Countries
---
For The Future
SoftServe is a digital authority that advises and provides at the cutting-edge of technology. We reveal, transform, accelerate, and optimize the way enterprises and software companies do business.
Certified Professionals: 139
AppExhange Reviews: 6
AppExhange Rating: 4.9
International: 4 Countries