Summary
Sixlogs Technologies – Changing the dynamics of Salesforce Implementations.
We have a team of 50+ Salesforce Cloud Experts with 100+ Certifications from Salesforce, offering end-to-end seamless services. Over the years, we have successfully delivered 500+ engagements. We help you transmute your business and unlock its true potential powered by Salesforce.
Talking of our exceptional services, we offer domain consulting, implementation, package consulting, application rationalization, implementation and development, and modernization initiatives on Salesforce (Legacy to SFDC migration). Moreover, we offer top-class managed services related to capital expenditures (CAPEX), Operating System (OPEX), and Force.com programs.
Sixlogs Technologies Salesforce practice improves your business processes and workflows to accelerate and optimize sales. Our feature-rich domain expertise leads us to initiate tech-driven micro-vertical resolutions for your Salesforce implementation and other tasks. We offer Re-imagining Care as a Service on Force.com for healthcare and customer support, catering to your precise vertical needs.
Further looking into our skilled areas, you can find our incredible experience integrating various backend systems and numerous mobile platforms. Moreover, we offer Salesforce deployment for different financial services, insurance, healthcare, retail and CPG, utilities and services, manufacturing, and energy. What's more, we have executed our top-notch services for application development and support services for Sales Cloud, Marketing Cloud, Commerce Cloud, Service Cloud, Heroku, Wave Analytics, IoT, and other AppExchange Platforms.
Sixlogs Technologies has worked on building potent partnerships and long-term relationships with our clients across different industries. We have also partnered with various Salesforce Independent Software Ventors (ISVs) such as High Velocity Sales, Accounting Seed, Einstein, Digital Engagement, etc.
Not to forget that we have a diversified portfolio for providing high-end vertical solutions for consumer-packaged-goods (CPG), discrete manufacturing, high-tech companies, life insurance, retail giants. All this helps us navigate the path of excellence.
CERTIFICATIONS
Platform Developer 1
Salesforce Certified Administrator
Sales Cloud Consultant
Service Cloud Consultant
**CITIES
**United States - New York, Houston
# Focus
# Service lines
16.67%
16.67%
16.67%
16.67%
16.67%
16.67%
# Salesforce Expertise
#25% Preconfigured Solutions
# Portfolio
Key clients: US Capital Advisors, Naspp, Lennon BPO, Alliance, Crossmark, Accord, Lending Associates, Marvel, Sacatelle, Amagazi, RGAS, AOPA
# Geographic Focus
Languages: English
International: India, United States
United States: Texas
# You will also like these agencies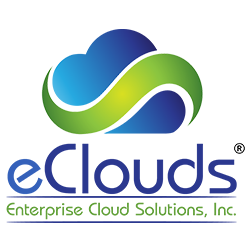 ---
Strategy Consulting, App Development, Lightning Component Build & more
Enterprise Cloud Solutions, Inc., d/b/a eClouds.co is a Salesforce Partner focused on providing small and medium-size Enterprises Strategy & Implementation services for a maximized Salesforce investment. Free onsite visit in NY, NJ & CT.
Our offerings include a full set of pre-defined "Success Packages", backed by our free 30-day support. With on-staff Certified Salesforce Architects we also offer a full API integration with external systems, Lightning Components & Advisory Services.
Certified Professionals: 2
AppExhange Reviews: 18
AppExhange Rating: n/a
International: 4 States
---
We Understand The Way You Work
Apps is a global consulting organization that helps customers streamline business processes by leveraging vertical focus areas, best-in-class technology and focusing on user experience & enterprise integration
Certified Professionals: 29
AppExhange Reviews: 0
AppExhange Rating: n/a
International: 2 States
---
your digital commerce partner.
Tryzens is an international digital commerce consultancy that takes a holistic approach to growing your business, no matter how or where your customers choose to buy.
Certified Professionals: 47
AppExhange Reviews: 1
AppExhange Rating: n/a
International: 5 States
---
Empowering organizations for a digital and cognitive revolution
We are a digitally native company where innovation, design, and engineering meet scale. We use the latest technologies in the digital and cognitive fields to empower organizations in every aspect.
Certified Professionals: 180
AppExhange Reviews: 30
AppExhange Rating: n/a
International: 23 States
---
One of the Leading Partners for Salesforce.com Implementations
Our goal is to deliver true business value by unlocking the power of Salesforce to meet your critical needs, now and in the future. We have 50+ Salesforce Certified Experts, 600+ Customers Worldwide, and have conducted 2000+ Successful Projects.
Certified Professionals: 29
AppExhange Reviews: 72
AppExhange Rating: n/a
International: 3 States