Summary
Highlights We offer professional services on Sales Cloud, Service Cloud, Community Cloud, Pardot, Financial Services Cloud (FSC), Marketing Cloud, Data Migrations, End-User Training, Custom Development, Integrations, Lightning (LEX) Migrations, and Quickstarts. We know is Financial Services! 75% of our Salesforce engagements are rooted in this dynamic industry. Visit https://www.shellblack.com/industry/ to learn more about our work in Wealth Management, Banks & Credit Unions, Mortgage & Lending, and Insurance. We have vast expertise in migrating RedTail, Junxure, Tamarac CRM, Microsoft Dynamics, ProTracker, Grendel, Saleslogix, Sage, SmartOffice, Zoho, GoldMine, ACT!, AppCrown, BCM, Gorilla, FileMaker, Salentica, Concenter XLR8, SugarCRM, Advyzon, APX, and IAS Description ShellBlack is a proven and trusted Salesforce partner with a targeted focus on the financial services industry. Our certified consultants are experts in the implementation and configuration of Salesforce, providing customized solutions to streamline the way you market your brand, sell your products and services, and support your customers. We drive customer success with Salesforce by focusing on business processes, data insights, usability, and adoption.Implementation - When you're ready to become a Salesforce customer, our proven implementation process charts a course for success.Migration - We make data migrations seamless by leveraging the key customer information you have captured in legacy systems and external sources.Marketing Automation - Take your marketing to the next level and gain valuable insights into customer interactions while driving engagement and measuring ROI.Custom Development - Your business processes and metrics drive functionality that's made to order, resulting in improved efficiency for your users.https://www.shellblack.com
Partner Tier

silver

YEAR OF FOUNDING

2010

Appexchange Reviews

0

Appexchange Rating

0/5

Certified Professionals

22

Email

info@shellblack.com

Phone

469.200.0800
# Focus
# Service lines
#33% Lightning Experience
# Salesforce Expertise
#25% Preconfigured Solutions
# Certifications (115)
# Portfolio
Key clients:
# Geographic Focus
Languages: English
International: United States
United States: Alabama, Arizona, California, Colorado, Delaware, Florida, Idaho, Illinois, Indiana, Iowa, Kansas, Kentucky, Louisiana, Maryland, Massachusetts, Minnesota, Missouri, Nebraska, Nevada, New Jersey, New York, North Carolina, North Dakota, Ohio, Oklahoma, Oregon, Pennsylvania, Rhode Island, South Dakota, Tennessee, Texas, Utah, Washington, Wisconsin
# You will also like these agencies
---
Demand Speed Demand Value Demand Success
| | | | |
| --- | --- | --- | --- |
| DemandBlue provides Salesforce services On Demand. We foster innovation through "Continuous Engagement and On Demand Execution" that allows our customers to achieve their business objectives.Demand Speed | Demand Value | Demand Success | DemandBlue |
Certified Professionals: 84
AppExhange Reviews: 87
AppExhange Rating: n/a
International: 2 States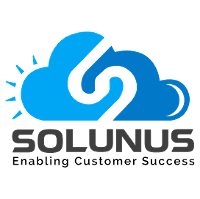 ---
A Dedicated Salesforce Partner
Solunus Inc. a dedicated Salesforce partner headquarters in Dallas, Texas. We relentlessly focus on understanding our clients' needs, backed by our Salesforce expertise, which empowers us to deliver customized solutions that create exceptional value.
Our highly skilled team comprises certified CRM architects, Salesforce professionals, project management experts, and IT specialists holding the Agile Scrum Master designation, who help our customers leverage Salesforce to enhance business performance.
Certified Professionals: 75
AppExhange Reviews: 15
AppExhange Rating: n/a
International: 3 States
---
Consulting, Development, User Experience
Adoption Matters. Veltig helps you optimize your operations, delight your users, and liberate your data by successfully adopting Salesforce. Whether you're new to Salesforce, looking to expand, or integrate with other systems, rely on Veltig.
Certified Professionals: 3
AppExhange Reviews: 28
AppExhange Rating: n/a
International: 4 States
---
Salesforce Solutions for your people, business process, and bottom line
Seaport Consulting specializes in working with small and mid-size businesses to make the most of their Salesforce investment.
Certified Professionals: 3
AppExhange Reviews: 1
AppExhange Rating: n/a
International: United States
---
Start Simple. Iterate to Awesome.
RedPoint has over a decade of experience providing CRM solutions to our customers. Since 2007, our focus has been developing and implementing solutions on the Salesforce.com and Force.com Platforms. We build custom solutions and on-going admin support.
Certified Professionals: 2
AppExhange Reviews: 5
AppExhange Rating: n/a
International: United States