Salesforce Consulting Partner
Highlights Business Strategy Analysis, Consultancy and Development by seasoned and certified IT & Salesforce professionals CRM Implementations for making our customers more successful Support for business continuity Description Our world has changed and is still changing rapidly. Some technological breakthroughs have not yet reached widespread use while others are already available and integrated. Nevertheless technology has and will have a profound effect on society.Sforza is a consulting organization and has years of experience in multiple markets, specifically Healthcare, Life Sciences and MedTech. We strongly believe that with our expertise and our customized Salesforce solutions, we can make a substantial contribution to society.Our Salesforce specialists can offer organizations sustainable solutions, a necessity in today's complex world. We continuously challenge each other to think outside the box as this leads to new and unexpected insights. Together with a balanced team of professionals, we help organizations get the most out of their CRM implementation, so that the Salesforce platform will help them grow their business.Our professionals make sure that you use Salesforce as efficient as possible. By developing applications and customizing the Salesforce platform to your business processes, we are able to guide and inspire you with the countless possibilities Salesforce has to offer.
# Focus
# Service lines
#100% Lightning Experience
# Salesforce Expertise
#25% Preconfigured Solutions
# Certifications (34)
# Portfolio
Key clients:
# Geographic Focus
Languages: Dutch, English, German, Spanish
International: Netherlands
# You will also like these agencies
---
Salesforce solutions that work.
Meet Brite. We enable you to use Salesforce technology as a key business driver and make your customers into fans. We understand and co-own your goals, challenge ideas and smoothen your change with Salesforce.
Certified Professionals: 9
AppExhange Reviews: 17
AppExhange Rating: 4.7
International: Netherlands
---
Leading Salesforce.com Partner
Cloud Innovation is one of the leading Salesforce.com partners. We deliver full-range implementation services and we build custom applications on the Force.com platform. We also provide general CRM consultancy & sales training.
Certified Professionals: 20
AppExhange Reviews: 14
AppExhange Rating: 4.8
International: 4 Countries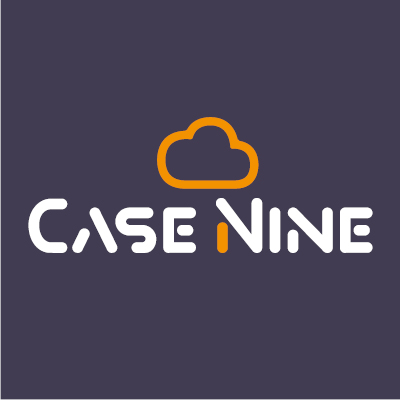 ---
Delivering Next-gen CPQ implementations and integrations for the Energy and Telecom market, based on Salesforce Industries
At CaseNine, we support organizations in the energy and telecom market with CPQ solutions based on the Salesforce Industries CPQ platform. The CaseNine team consists of professionals who distinguish themselves through in-depth technical knowledge with a good dose of practical experience. We are aware of the specific challenges in the energy and telecom market like no other and ensure that the CPQ solution fits seamlessly into your business processes.
Certified Professionals: 8
AppExhange Reviews: 10
AppExhange Rating: 4.8
International: 2 Countries
---
Salesforce.com Implementation Partner in The Netherlands
Implementation (Sales Cloud & Service Cloud)(Remote) AdministrationForce.com DevelopmentIntegration with other systemsData MigrationTraining
Certified Professionals: 2
AppExhange Reviews: 2
AppExhange Rating: 5
International: Netherlands
---
Full service crm & marketing agency
Enterprise technology requires a complete understanding of the organization. We partner with you to define, implement, and manage Salesforce marketing and advertising technology platforms within that full picture. .
Certified Professionals: 9
AppExhange Reviews: 0
AppExhange Rating: 0
International: 2 Countries