Recoordinate Marketing Consulting
Transforming your customer experience with Salesforce Marketing Cloud
Highlights We help to re-shape your business and make it customer centric, insights driven and ready for speed. We typically introduce agile ways of working to enable innovation and accountability across the internal teams and stakeholder groups. We produce customer programs that delight your customers and that is driven by insight and data. We design journeys and deliver helpful and handy content to the customer to drive customer satisfaction and a sticky journey. We build your platform. We enable your technology stack to become customer and context aware.Build your platform. We ensure scalability and integration across your enterprise and also help you to activate your customer data for online. Description Recoordinate – The CXM Company. We are needle-in-the-haystack finders who dream big and transform customer experiences. We help our customers create competitive advantages by putting their customers first and by delivering next generation customer journeys.We specialize in developing our clients' cross-departmental people, processes, technologies and data capabilities to support marketing, sales and customer service.We tear down organizational silos to reshape the next generation data driven customer experience, in order to increase our customers' corporate growth.
Certified Professionals

8

Salesforce Certifications

28

Appexchange Reviews

2

Appexchange Rating

4.6/5

YEAR OF FOUNDING

n/a
# Focus
# Salesforce Expertise
#25% Preconfigured Solutions
# Certifications (28)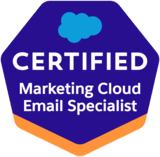 6 x Salesforce Certified Marketing Cloud Email Specialist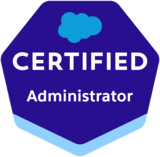 5 x Salesforce Certified Administrator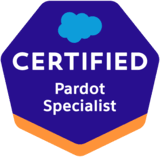 4 x Pardot Specialist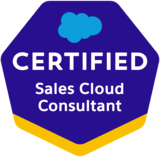 4 x Sales Cloud Consultant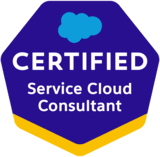 3 x Service Cloud Consultant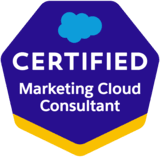 3 x Marketing Cloud Consultant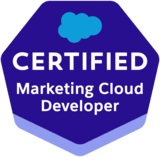 2 x Marketing Cloud Developer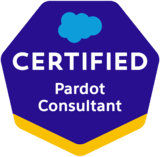 1 x Pardot Consultant
# Portfolio
Key clients:
# Geographic Focus
Languages: English, Swedish
International: Sweden
# You will also like these Salesforce partners
---
Innovating your digital workplace
Avalon Solutions is your full-scale cloud partner, with comprehensive experience of cloud strategies and cloud solutions. We have strong partnerships with Salesforce, Google, DocuSign and others.
Certified Professionals: 4
AppExhange Reviews: 3
AppExhange Rating: 4.8
International: 3 Countries

---
We don't just create business value. We create progress.​
We prepare our clients for their brightest future by unlocking the power of their Salesforce platform investment. IBM brings the strategy, design, integration, applications and software expertise to create intelligent experiences and drive innovation.
Certified Professionals: 5741
AppExhange Reviews: 85
AppExhange Rating: 4.8
International: 44 Countries
---
Future proofing marketing, sales and service capabilities for the age of AI
We foster customer-centric organisations equipped to grow and face the future by fusing the power of data & technology with experience design.
Certified Professionals: 7
AppExhange Reviews: 0
AppExhange Rating: 0
International: 5 Countries
---
Innovating Business in the Cloud
We've been advising people how to maximise the power of Salesforce since 2005 - So you can trust us to support you in identifying the very best Salesforce implementation for your business.
Certified Professionals: 28
AppExhange Reviews: 35
AppExhange Rating: 4.8
International: 8 Countries
---
Business. Experience. Technology.
PwC takes your business further as they build customer-centricity and adaptability directly into your systems and processes, keeping you ready for what's next. Their consulting company will solve the most complex business problems with industry expertise, automation capabilities, and profound experience. Since 2013, PwC has won the most Salesforce Innovation Awards as compared to any other partner. The company goes end-to-end to ensure every implementation is done with certainty and adapts to future business upgrades.
Certified Professionals: 2797
AppExhange Reviews: 28
AppExhange Rating: 4.8
International: 45 Countries