Powerline Business Advisors
Your Salesforce Solution Architect
Highlights
Solution Architecture: Our consultants can create superior strategic roadmaps, solution blueprints, prototyping, and any Sales and Service Cloud implementations.
Data Management: We are data geeks with over 25 years of data analytics experience. Let us help you dramatically improve your data quality via cleaning, enrichment, extraction, transformation and migration.
Performance Monitoring: We create best-in-class reporting and advanced analytics solutions. Also, we turn data into insights so your team can make better decisions and thus drive performance. Description COMPANY DESCRIPTIONWe built Powerline Business Advisors to be your solution architect. Typically, small and mid-size businesses (SMB) cannot justify the time and costs of hiring a full-time solution architect. Many times it is a shared role across several business units. This can be very troubling and counterproductive. However, Powerline's proven processes, methods, and systems were created to overcome these challenges.Our goal is to help SMB companies plan and build the optimal Salesforce.com solution for your business. We will utilize our extensive experience in order to provide practical and valuable business solutions to all levels of your organization. Plus, we can do it for much less money than hiring an FTE or outsourcing to a large firm.
Certified Professionals

2

Salesforce Certifications

3

Appexchange Reviews

0

Appexchange Rating

0/5

YEAR OF FOUNDING

n/a
# Focus
# Salesforce Expertise
#25% Preconfigured Solutions
# Certifications (3)
# Portfolio
Key clients:
# Geographic Focus
Languages: English
International: United States
United States: New York
# You will also like these agencies
---
Empowering nonprofits to be efficient, automated and data driven!
Enabling the efficient operation of nonprofit organizations is our Passion! Like you, we care deeply for our work and the impact that it can have on those you serve. Build capacity and improve outcomes Today!
Certified Professionals: 5
AppExhange Reviews: 45
AppExhange Rating: 5
International: United States
---
Let's make business simpler.
Business process innovators with tech superpowers, CloudBase Services is committed to ending the tedium that snarls teams and workflows—and dents the bottom line. We've been taking clients where they want to go since 2005, with broad platform know how.
Certified Professionals: 2
AppExhange Reviews: 0
AppExhange Rating: 0
International: United States
---
Leveraging the internet to deliver best-of-breed business applications
Eustace Consulting specializes in all aspects of salesforce.com with in-depth experience in over 10 other CRM packages. We also custom-tailor your system so that it can be seamlessly integrated into your company's daily workflow for optimal performance.
Certified Professionals: 8
AppExhange Reviews: 12
AppExhange Rating: 5
International: United States
---
Providing the tools that let you focus on high-level decisions
Certified Developers and Administrators with a background in delivering legacy data to mobile devices. You should be able to perform everyday tasks from anywhere in the world.
Certified Professionals: 2
AppExhange Reviews: 0
AppExhange Rating: 0
International: United States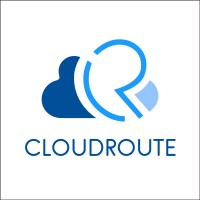 ---
We take your business to cloud
CloudRoute Solutions provides services on Salesforce's Force.com platform. CloudRoute's associates are skilled problem-solvers with best technical and analytic skills.
Certified Professionals: 10
AppExhange Reviews: 54
AppExhange Rating: 5
International: 8 Countries