Summary
Highlights Custom Development - Whether you need help with a basic trigger or a completely custom app/community, we can leverage our extensive library of accelerators and AppExchange utilities to make your projects fast, high quality and pain-free. Lightning App Development & Conversion - Let us help you get Lightning Ready and take advantage of all the new features Salesforce has to offer. We can design and build or convert your custom Lighting Apps and components for your apps. Salesforce Project Management Implementation - Our consultants know how overwhelming it can be to navigate Salesforce. We have developed a project management platform native to Salesforce that will help take your organization to the next level. Description We are the leading trusted experts to deliver analytics, project management, and lightning-based solutions on the Salesforce Platform.- Training/Customization of Passage Technology Apps - Need additional training or extend one of our apps? No problem, we provide training or can customize our applications to meet your needs.- Data Migration - We offer data migration services so your valuable data can be transitioned from your old system into Salesforce with ease.- Community Cloud Development - Salesforce Community Cloud allows you to connect with your customers, partners and employees on a whole new level. Our services can help you build a community to meet your needs and communicate like you've never done before.- Analytics Cloud/Wave Cloud Apps & Embedded Analytics - Quit slaving away over complex reports and allow us to create custom Visualforce pages or analytics components that allow you to easily see your information in a coherent manner. Reach out to us to learn which analytics tools you should be building with (e.g. Analytics cloud, Wave Cloud Apps, Rollup Helper, etc) - let us save you time, money, and sanity.
# Focus
# Salesforce Expertise
#25% Preconfigured Solutions
# Certifications (41)
# Portfolio
Key clients:
# Geographic Focus
Languages: English, Spanish
International: United States
United States: Arkansas, Florida, Illinois, Kentucky, Texas
# You will also like these agencies
---
Your Salesforce Success Partner, From Leads Acquisition to Contract Renewal.
Nubik follows the agile methodology; they help you plan, design, implement, and develop Salesforce cloud solutions and apps for your business. They have more than two decades of experience offering Salesforce consulting services and implementing a wide range of cloud solutions. Using the latest and leading Salesforce technologies, they will streamline your business operations for profitability to generate more ROI.
Client feedback from AppexChange:
"Our working relationship with Nubik is a true partnership. I wish all vendor relationships could be this version of a partnership. The Nubik team has been flexible with us and patient with us. Nubik is knowledgeable on the different Salesforce clouds and works closely with us to recommend solutions and keep us within our ultimate project goals."
Certified Professionals: 49
AppExhange Reviews: 108
AppExhange Rating: 4.7
International: 5 States
---
Let us help you be successful!
We have extensive experience in complex large-scale commercial enterprise applications. We apply our real-world breadth of business, technical and functional "know-how" to deliver solutions that make sense for both the users and the business process.
Certified Professionals: 2
AppExhange Reviews: 5
AppExhange Rating: 5
International: United States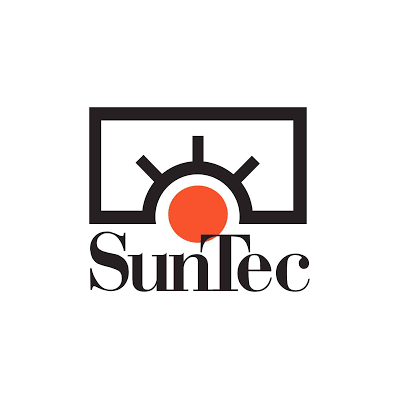 ---
Multi-Process IT Outsourcing Services
Grow amidst the transforming global business landscape with SunTec India. This IT outsourcing & support company brings 20+ years of industry experience to your table. Whatever your requirement be photo editing, digital marketing, data entry, eStore development, product upload, content creation, content marketing, ePublishing, salesforce services, mobile app development, WordPress development services, etc. -you will find dedicated support with 24*7 assistance. Get access to high-end tools, niche professionals, and industry-approved processes, all in one place. Join hands with industry experts at SunTec India and push your business towards new heights of success.
Certified Professionals:
AppExhange Reviews: n/a
AppExhange Rating: n/a
International: United States
---
Customization and Integration experts
We provide advanced and innovative technology solutions to businesses worldwide through custom development and integrating Salesforce with third party applications. We offer development at a fixed price and support packages that best suit your needs.
Certified Professionals: 13
AppExhange Reviews: 12
AppExhange Rating: 4.9
International: 3 States
---
New York Based Salesforce Implementation Experts
Whether you have a fine-tuned SFDC implementation that needs a few updates, or you are using a spreadsheet to manage your data but wondering if there's a more effective way, our experienced consultants are here to listen and work with you to drive change.
Certified Professionals: 11
AppExhange Reviews: 21
AppExhange Rating: 4.9
International: United States