Summary
Highlights Business Strategy and Information Management Consulting. Salesforce Implementations and Migrations from legacy systems including Raiser's Edge, eTapestry, DonorPerfect, Convio, FileMaker, and others. We offer both click-to-configure and custom development including Apex and VisualForce. Description Now IT Matters was established to address the specific needs of nonprofits with regard to technology and data management. Our Executive Team and Senior Consultant Team consist of nonprofit practitioners who have become expert Salesforce developers, architects and implementers and who are passionate about achieving successful outcomes. We focus exclusively on nonprofit and social impact organizations. We have completed over 90 Salesforce projects since our inception. NiM provides thought leadership in the Salesforce ecosystem and we are active members of the Salesforce community. Our staff are Salesforce MVPs, founders of Girlforce, leaders of local Salesforce User Groups, speakers at Dreamforce, and regional event co-founders.We place a high emphasis on establishing long-lasting partnerships with our clients. We work with our customers to learn what they care about, understand business processes, identify needs, and provide technology solutions that further their mission. We are helping nonprofits large and small to both examine their current business processes for efficiency and long-term effectiveness and reimagine their technology solutions to transform the future.
# Focus
# Salesforce Expertise
#25% Preconfigured Solutions
# Certifications (17)
# Portfolio
Key clients:
# Geographic Focus
Languages: English
International: United States
United States: Illinois, Kentucky, Minnesota, Montana, New Jersey, New York, Texas, Virginia
# You will also like these agencies
---
Lets Find Your 10!
We understand that technology is the foundation of every successful business. With more than a decade of hands-on, customer-facing IT experience, ninety10 assists with the growing demand for highly customized business software.
Certified Professionals: 2
AppExhange Reviews: 4
AppExhange Rating: n/a
International: United States
---
Combining People, Processes, and Technology for Results
SaaS Solutions offers full-service implementation and ongoing consulting services for clients of salesforce.com, the world leader in on-demand customer relationship management (CRM) applications
Certified Professionals: 3
AppExhange Reviews: 29
AppExhange Rating: n/a
International: 2 States
---
WE DELIVER YOUR AMBITION
Niji, division DBS (ex Ikumbi ) est focalisée sur Salesforce pour la réalisation de solutions sur tous les Clouds: Sales, Service, Marketing, Commerce, Pardot, Communities, Analytics, App, Heroku, Intégration … NIJI: de l'idée à la réalité Salesforce.
Certified Professionals: 45
AppExhange Reviews: 33
AppExhange Rating: n/a
International: 3 States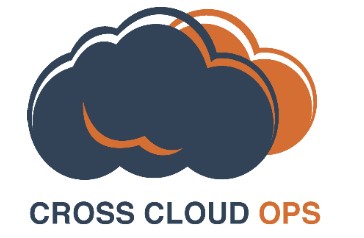 ---
A personalized consulting doing salesforce Implementations
Are you ready to take off? Launch your Salesforce products to new heights. Cross Cloud Ops is your personalized IT consulting specializing in Salesforce implementations. Whether you need a Salesforce implementation or a full digital strategy, our experts are excited to help lead your digital transformation. We're obsessed with our customers, offering continued support and easy communication. We're intentionally different, passionate about both our smallest and largest projects alike. Our deep roots in the digital world mean that challenges are no match for us. We have the solutions. How can we help you? Contact us today.
Certified Professionals: 6
AppExhange Reviews: 2
AppExhange Rating: n/a
International: 2 States
---
Salesforce Implementation and Support
Kandisa Technologies is a Salesforce.com partner with comprehensive capabilities in Salesforce.com implementation with various services including consultation, implementation, support, solution design.
Certified Professionals: 16
AppExhange Reviews: 29
AppExhange Rating: n/a
International: 2 States