We accelerate your growth with Salesforce®
Highlights More than 50 years of combined experience. Team work Our personal goal? Exceeding your expectations. Description We are the MusQueters. Not those three, but a ten-member team strong. We help you achieve your business goals easier and quicker.That is a firm promise. We don't do that just like that but as an official Salesforce Partner.The possibilities of Salesforce are endless, the time-to-market is short and the cost savings are considerable. This time demands maneuverability. Developments in the market follow each other in rapid succession. Thanks to Salesforce, a scalable and fluid system, your organization can effortlessly bend with you.MusQueteer stands for teamwork. For working together to achieve the best result. With our customers, with professionals from our network and with Salesforce. A quick trick is not our way of working. We are driven and closely involved with your organization. Just as long as your goal has been reached.Our personal goal? Exceeding your expectations.
# Focus
# Salesforce Expertise
#25% Preconfigured Solutions
# Certifications (3)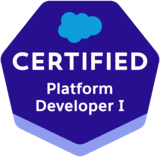 1 x Platform Developer I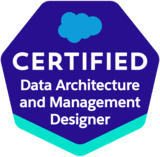 1 x Data Architecture & Management Designer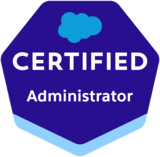 1 x Salesforce Certified Administrator
# Portfolio
Key clients:
# Geographic Focus
Languages: Dutch, English, French
International: Netherlands
# You will also like these Salesforce partners
---
EMEA's leading independent Salesforce Platinum Partner
4C helps companies unlock commercial value and achieve business transformation in the customer age. The company is EMEA's largest independent Salesforce Platinum Partner. It offers unrivalled expertise in best of breed technology integration.
Certified Professionals: 156
AppExhange Reviews: 31
AppExhange Rating: 4.9
International: 7 Countries
---
HCL Technologies
HCL accelerates business transformation on Cloud by offering an integrated approach towards business processes, technology, application and data. HCL delivers end to end services across the salesforce.com product suite and several industry verticals.
Certified Professionals: 1921
AppExhange Reviews: 44
AppExhange Rating: 4.7
International: 12 Countries
---
Our Commitment to Customer Succes
C-Clear Partners helps companies Shape, Create and Manage their Customer Strategy across Sales, Service and Marketing processes.
Certified Professionals: 76
AppExhange Reviews: 22
AppExhange Rating: 4.8
International: 3 Countries
---
We humanize the digital relationship with your customers
Based on data & customer insights we help our clients drive measurable results by building better customer relationships. We orchestrate customer experiences across all of the company's touchpoints. Data & analytics provides efficiency through automation
Certified Professionals: 31
AppExhange Reviews: n/a
AppExhange Rating: n/a
International: 20 Countries

---
We don't just create business value. We create progress.​
We prepare our clients for their brightest future by unlocking the power of their Salesforce platform investment. IBM brings the strategy, design, integration, applications and software expertise to create intelligent experiences and drive innovation.
Certified Professionals: 5740
AppExhange Reviews: 84
AppExhange Rating: 4.8
International: 44 Countries