Summary
Working with us is guaranteed to transform your business. We're built on a results-driven mindset designed to overcome your business challenges with our team of expert consultants. We combine these skills with a focus on the criticality of business change to deliver what we believe to be the best service you'll find anywhere in this ecosystem.
Challenges are inevitable and many of the ones you feel are mountains to climb, we've seen before. We love to see the power of the platform delivering to help quash them and in our experience, a healthy dose of Salesforce configuration expertise cures many ailments.
Collaboration is crucial to a healthy partnership because you need someone you can trust. You need to know that you can maintain your org once we leave and we want you to be successful after we're done. Together we can achieve a great solution that is easy to use, simple to manage, and will transform the way you do business.
MARKETING CLOUD & PARDOT: It starts here. Groundbreaking marketing to target the right people, with the right message, every time.
SALES CLOUD: It's time to get a sales program in place that truly delivers. Capitalize on your new-found lead flow and convert more.
CUSTOMER SUCCESS: Give your customer a one-of-a-kind experience at every stage and they'll stay for life. Retention is everything.
# Focus
# Service lines
# Salesforce Expertise
#25% Preconfigured Solutions
# Certifications (27)
# Portfolio
Key clients: Telefonica, Communisis, Headshed, Unilever, Allainz, J.P. Morgan, Dropbox, Synoptica, Healthspan, Xerox, Inturn
# Geographic Focus
Languages: English, French, Spanish
International: Germany, United Kingdom
# You will also like these agencies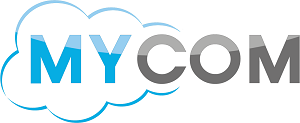 ---
Experts in customer service & customer experience
We help our customers achieve lasting reductions in customer service workload through increased process efficiency while enhancing customer satisfaction.
Certified Professionals: 8
AppExhange Reviews: 10
AppExhange Rating: n/a
International: Germany
---
Your holistic Salesforce partner.
MINDSQUARE is a German based IT-consultancy with focus on individual software and technology solutions. MINDFORCE experts implement and optimize Salesforce solutions and provide Salesforce support.
Certified Professionals: 22
AppExhange Reviews: 26
AppExhange Rating: n/a
International: Germany
---
Salesforce Experts, doing it right first time.
Get the most value out of your Marketing, Sales and Service activities. Waeg is specialised in maximising the business benefits from investments in the salesforce platform, from eCommerce, Sales, Service & MarketingCloud & SocialStudio globally.
Certified Professionals: 93
AppExhange Reviews: 17
AppExhange Rating: n/a
International: 8 States
---
Driving you to succeed by implementing Salesforce
We deliver a full range of system implementation and support to help our clients reach their business goals. Using innovative technologies, and sales methodologies our expert team is ready to help your company succeed in sales and marketing.
Certified Professionals: 19
AppExhange Reviews: 15
AppExhange Rating: n/a
International: 4 States
---
Guiding your digital transformation
Talent Peaks is a niche Salesforce consulting partner for Professional services, Staffing & Recruitment services and Media services. We guide your growth by designing customer journeys, implementing Salesforce apps and making data valuable.
Certified Professionals: 16
AppExhange Reviews: 24
AppExhange Rating: n/a
International: 3 States