Summary
Highlights Let cost not be an obstacle anymore to make a great start No restrictions upfront of what can be part of the KwanQuickStart We speak and write both English and Nederlands Description Making a good start makes all the difference to how successful Salesforce.com customers are when it comes to achieving their goals. But for each organisation those goals can be very different.Based on the right balance between your requirements, their priorities, their value to your organisation and the budget available, we will decide together on the number of days in the KwanQuickStart package that will get you well on your way. Examples of activities such a package are:● creating custom fields, workflows, reporting hierarchy, implementing security measures, etc● development of custom code and user interface● creating reports and dashboards● review and feedback by your key-users on the intermediate changes● documentation● user acceptance testing● end user training (or train-the-trainer)● handover to your future administratorsThere can be multiple iterations of the first four activities, depending on the duration of the KwanQuickStart engagement. In between the different iterations, there is sufficient time for you and your key-users to properly review intermediate results and gather suggested improvements to feed back into the next iteration.
# Focus
# Salesforce Expertise
#25% Preconfigured Solutions
# Certifications (5)
# Portfolio
Key clients:
# Geographic Focus
Languages: Dutch, English
International: Belgium, Netherlands
# You will also like these agencies
---
The right partner of your Digital Transformation
Orange Business Services is a global IT and communications services provider in 220 countries. We help companies collaborate more effectively and engage better with their customers, connecting their people, sites and machines securely and reliably.
Certified Professionals: 28
AppExhange Reviews: 7
AppExhange Rating: 4.8
International: 4 Countries
---
Close the experience gap
Our business transformation experts help you modernize your business model and enhance the way you work on the world's most strategic digital platforms so you can deliver exceptional experiences across every stage of the customer lifecycle.
Certified Professionals: 1347
AppExhange Reviews: 92
AppExhange Rating: 4.8
International: 21 Countries
---
Let the minds of tomorrow guide you today!
We help you in assessing your needs and transforming your company into an agile structure ready to take on all your challenges. Our expertise in IT and Change Management gives us the opportunity to give your company the growth it deserves.
Certified Professionals: 16
AppExhange Reviews: 3
AppExhange Rating: 4.7
International: Belgium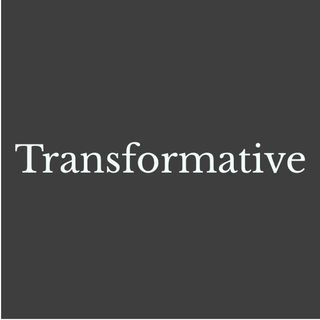 ---
Belgium's Salesforce Partner for your Marketing Transformation
We aim to be the best Salesforce partner in strategy and technology by guiding companies with marketing automation strategies and best practices, as well as implementation and technical support of these strategies and tactics.
Certified Professionals: 2
AppExhange Reviews: 2
AppExhange Rating: 5
International: Belgium
---
We're at the forefront of digital disruption
Deloitte Digital has extensive experience in Salesforce implementation across multiple industries. In 2019, the consulting company was named the leader in CRM implementation and won the Salesforce Partner Innovation Award numerous times. They have 9,250 consultants in 35 countries and a proven track record of helping businesses achieve digital transformations. The company has also released various global insights to help companies respond to the crisis and receiver.
Certified Professionals: 4223
AppExhange Reviews: 136
AppExhange Rating: 4.7
International: 51 Countries