Summary
Highlights A boutique Salesforce.com Consulting firm A boutique Sales & Service Consulting firm Description We at, Icon Resources, empower organizations to enhance their business efficiency through innovative business solutions and consulting.Over the last fifteen years, we have become the preferred consulting partner for business solutions and services across the Asia –Pacific.Our solutions & services encompass the areas of Business Analytics, Data Warehousing & Big Data, Enterprise Performance Management and Salesforce.com CRM With our headquarters in Singapore and a presence in Delhi, Mumbai and Bangalore, our team of more than 100 technology specialists strives to provide superior yet cost effective value to over 250 customers across Singapore, India and other counties in the Asia Pacific and Middle East.Our ValuesUncompromising QualityTechnology leadership & InnovationMaximum value at lowest costWe are paranoid about our reputationRespect for individualA great and family friendly place to workHow we do!Work as a local trusted development partner with clientsEmploys 80+ software engineering professionalsProven Executive teamCustomer driven philosophy
# Focus
# Service lines
# Salesforce Expertise
#25% Preconfigured Solutions
# Certifications (19)
# Portfolio
Key clients:
# Geographic Focus
Languages: English
International: India, United States
United States: Minnesota
# You will also like these agencies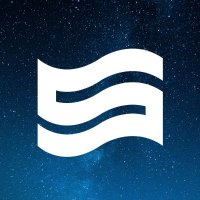 ---
Linking Strategy, Innovation, and Business Results
Stratus360 is an innovative and client-centric Salesforce Platinum Consulting Partner supporting clients worldwide. Our client solutions include implementations, advisory, and managed services.
Certified Professionals: 39
AppExhange Reviews: 32
AppExhange Rating: n/a
International: 3 States
---
www.arxxus.com - Salesforce Partner
Arxxus is a leading Salesforce partner in the Asia Pacific region with a team of more than 140 individuals helping customers transform business and achieve success using Salesforce.
Certified Professionals: 7
AppExhange Reviews: 18
AppExhange Rating: n/a
International: 6 States
---
Experience the commitment
CGI is a global IT and business process services provider delivering business consulting, systems integration and outsourcing services. CGI has been a Salesforce Platinum partner since 2011 delivering global customer success stories and expertise.
Certified Professionals: 303
AppExhange Reviews: 14
AppExhange Rating: n/a
International: 21 States
---
Business. Experience. Technology.
PwC takes your business further as they build customer-centricity and adaptability directly into your systems and processes, keeping you ready for what's next. Their consulting company will solve the most complex business problems with industry expertise, automation capabilities, and profound experience. Since 2013, PwC has won the most Salesforce Innovation Awards as compared to any other partner. The company goes end-to-end to ensure every implementation is done with certainty and adapts to future business upgrades.
Certified Professionals: 1557
AppExhange Reviews: 2
AppExhange Rating: n/a
International: 45 States
---
Pardot Implementation and Digital Marketing Services
Full-Service Digital Marketing Agency with in-house Pardot and Sales Cloud Implementation team to assist with all your Salesforce sales and marketing needs.
Certified Professionals: 3
AppExhange Reviews: 20
AppExhange Rating: n/a
International: 2 States