IRT Computer Solutions (India) Pvt. Ltd.
Specialist in Salesforce.com – Sales, Service & Force.com solutions
Highlights A boutique Salesforce.com Consulting firm A boutique Sales & Service Consulting firm Description We at, Icon Resources, empower organizations to enhance their business efficiency through innovative business solutions and consulting.Over the last fifteen years, we have become the preferred consulting partner for business solutions and services across the Asia –Pacific.Our solutions & services encompass the areas of Business Analytics, Data Warehousing & Big Data, Enterprise Performance Management and Salesforce.com CRM With our headquarters in Singapore and a presence in Delhi, Mumbai and Bangalore, our team of more than 100 technology specialists strives to provide superior yet cost effective value to over 250 customers across Singapore, India and other counties in the Asia Pacific and Middle East.Our ValuesUncompromising QualityTechnology leadership & InnovationMaximum value at lowest costWe are paranoid about our reputationRespect for individualA great and family friendly place to workHow we do!Work as a local trusted development partner with clientsEmploys 80+ software engineering professionalsProven Executive teamCustomer driven philosophy
# Focus
# Service lines
# Salesforce Expertise
#25% Preconfigured Solutions
# Certifications (16)
# Portfolio
Key clients:
# Geographic Focus
Languages: English
International: India, United States
United States: Minnesota
# You will also like these agencies
---
Salesforce | Simplified
Solunus, a North-American headquartered company, simplifies Salesforce. We partner for a win-win arrangement with clear ROI that the client realizes by the end of the engagement.
Certified Professionals: 120
AppExhange Reviews: 20
AppExhange Rating: 5
International: 3 Countries
---
Consulting, Implementation, Custom Development, Testing & Support Services
Hughes Systique offering Salesforce products Implementation (Sales, Service, Community, Einstein-AI), Data migration, Customization, Integration (REST/SOAP/Middle ware), Testing (Manual, Automation) and Support.
Certified Professionals: 11
AppExhange Reviews: 4
AppExhange Rating: 4.9
International: 2 Countries
---
Salesforce solutions across any industry or cloud, think Traction on Demand
We are one of North America's largest Salesforce consulting and application development firm. Our work extends beyond cloud services; we build long-term capacity through partnership and customer enablement.
Certified Professionals: 216
AppExhange Reviews: 86
AppExhange Rating: 4.9
International: 6 Countries
---
Feedback When It Matters
ZS Associates is a global leader in sales and marketing consulting, outsourcing, technology and software. For almost 30 years, ZS has helped companies across a range of industries get the most out of their sales and marketing organizations.
Certified Professionals: 70
AppExhange Reviews: 19
AppExhange Rating: 4.8
International: 2 Countries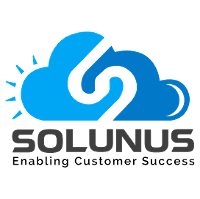 ---
A Dedicated Salesforce Partner
Solunus Inc. a dedicated Salesforce partner headquarters in Dallas, Texas. We relentlessly focus on understanding our clients' needs, backed by our Salesforce expertise, which empowers us to deliver customized solutions that create exceptional value.
Our highly skilled team comprises certified CRM architects, Salesforce professionals, project management experts, and IT specialists holding the Agile Scrum Master designation, who help our customers leverage Salesforce to enhance business performance.
Certified Professionals: 120
AppExhange Reviews: 20
AppExhange Rating: 5
International: 3 Countries