Summary
Highlights Small business mindset with experience crafting big solutions. What problem are you looking to solve? Let's work on it together. Whether B2B, B2C, in retail, wholesale, or OEM channels, domestic or international markets, and integrating sales, service and/or marketing. Experienced in energy efficiency program management, green building, import/export, non-profit management, architecture and construction, retail display, industrial lighting, event planning, and exhibit and trade show construction and management. Description A Salesforce registered and certified partner, Gutmann Consulting is experienced in new implementations and wide and deep Salesforce.com customizations. In every organization, parts are connected, and seemingly disparate parts flow into others. We look at how your organization processes inputs and creates outputs, and leverage our expertise to help you streamline that process using the power of the Salesforce platform.Working within your budget, we will implement pre-existing or develop custom solutions, giving you the tools you need to identify and resolve problem areas.Every business, every department, every person can do better. But to improve, you must be able to measure where each person and each process starts and finishes, where you hand off to the next person, or the next department, and how effectively those handoffs are made. Does anyone ever drop the ball? Using process analysis and reports and dashboards, we help you identify those issues, and/or resolve them before they become problems.
Certified Professionals

2

Salesforce Certifications

4

Appexchange Reviews

0

Appexchange Rating

0/5

YEAR OF FOUNDING

n/a
# Focus
# Salesforce Expertise
#25% Preconfigured Solutions
# Certifications (4)
# Portfolio
Key clients:
# Geographic Focus
Languages: English, German
International: United States
United States: Oregon
# You will also like these agencies
---
Salesforce.com Experts
We offer end to end services for Cloud that involve developing Applications, moving current process to Salesforce.com and supporting your existing business.
Certified Professionals: 22
AppExhange Reviews: 8
AppExhange Rating: 4.9
International: 2 Countries
---
We build great products people love to use, so your business thrives
Nexient is America's leading product-minded software partner, delivering enterprise-grade technology at startup speed through 100+ US-based product teams.
Certified Professionals: 12
AppExhange Reviews: 1
AppExhange Rating: 5
International: United States
---
Building Native and Composite Apps for the Salesforce AppExchange
We help simplify the journey to design, develop, and deploy Apps on Salesforce. Our backend development specialization coupled with our strong UX experience make us an ideal long-term partner to build both native and composite apps for the AppExchange.
Certified Professionals: 89
AppExhange Reviews: 37
AppExhange Rating: 5
International: 5 Countries
---
Salesforce Cloud Application Development, Configuration, & App Development
We take care of all the aspects to implement a new system, configure a current set up, or build an app. Our team of Developers, Admins, QA Analysts, and Software Architects know what it takes to properly plan, develop, and deliver a quality product
Certified Professionals: 14
AppExhange Reviews: 24
AppExhange Rating: 5
International: 2 Countries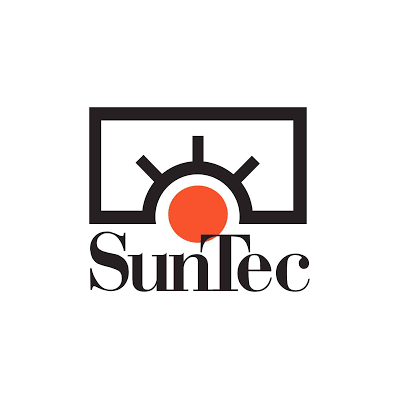 ---
Multi-Process IT Outsourcing Services
Grow amidst the transforming global business landscape with SunTec India. This IT outsourcing & support company brings 20+ years of industry experience to your table. Whatever your requirement be photo editing, digital marketing, data entry, eStore development, product upload, content creation, content marketing, ePublishing, salesforce services, mobile app development, WordPress development services, etc. -you will find dedicated support with 24*7 assistance. Get access to high-end tools, niche professionals, and industry-approved processes, all in one place. Join hands with industry experts at SunTec India and push your business towards new heights of success.
Certified Professionals:
AppExhange Reviews: n/a
AppExhange Rating: n/a
International: United States