Maximise your success with Salesforce
Highlights We have unmatched customer values that deliver results. We'll help you anticipate your customer's needs and meet them with a smart solution at the right time. That process is something none of our competitors can provide. Description Some of the Salesforce services we provide are:- End to end implementation and custom development - Managed admin services and post-production support, even annual maintenance- Contingent Salesforce staffing of developers, testers, administrators, architects and consultants- Lightning, data and platform migrations- Marketing automation through Salesforce Marketing Cloud and Pardot- Sales and services automation through Sales, Service & Einstein AI- Automation of nonprofit and higher education through NPSP, HEDA, and Communities- AppExchange and customer app-building through force(dot)com, APEX, and Visualforce
Certified Professionals

6

Salesforce Certifications

11

Appexchange Reviews

11

Appexchange Rating

4.9/5

YEAR OF FOUNDING

2016

Phone

+91 73035 66840
# Focus
# Salesforce Expertise
#25% Preconfigured Solutions
# Certifications (11)
# Portfolio
Key clients:
# Geographic Focus
Languages: English
International: India, Malaysia, New Zealand, Philippines, United States
United States: New Jersey
# You will also like these agencies
---
Rapid. Radical. Results.
Agilidi (www.agilidi.com) brings agile solutions to business challenges with cloud applications and platforms. Agilidi's technology-enabled professional services are supported by a team of Certified Sales Cloud Consultants, Developers and Administrators.
Certified Professionals: 2
AppExhange Reviews: 0
AppExhange Rating: n/a
International: 2 Countries
---
Salesforce is better with Sauce!
At Sauce, we believe Salesforce has the potential to transform every business, and every business should be empowered to realise that potential. We believe our key differentiators are our two mindsets "first, do no harm" and "do what is right".
Certified Professionals: 32
AppExhange Reviews: 16
AppExhange Rating: 4.9
International: 2 Countries
---
Simplifying and Digitizing Customer Experience with Salesforce®
Be the game changer and realize your full business potential by transforming the way you operate, collaborate and innovate with your customers, employees & partners and achieve outstanding results.
Certified Professionals: 201
AppExhange Reviews: 42
AppExhange Rating: 4.8
International: 5 Countries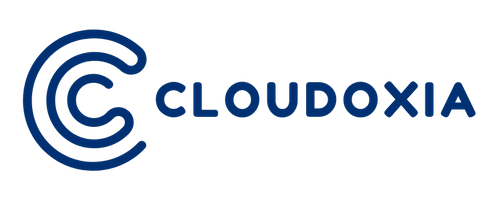 ---
We make Salesforce work for your business
Your business is unique and so are our services.
With our expertise of Salesforce®, we bring the best minds to help you in your Salesforce® journey and get the best out of your Salesforce® ROI.
‍
We are Salesforce® Certified experts and we really listen to you & understand your business and provide you solutions that are unique & customized specific to your business & keep the User Experience easy.
We are committed to your success and result matter the most, our iterative process helps us to implement the best solution for your business.
Certified Professionals:
AppExhange Reviews: n/a
AppExhange Rating: n/a
International: India
---
Customer FIRST
Orbit Innovations Private Limited is a boutique partner, focused on empowering companies reap the benefits of Salesforce.com. With over 320 implementations, we have across the board skills in salesforce.com platform
Certified Professionals: 12
AppExhange Reviews: 4
AppExhange Rating: 4.2
International: 3 Countries