Summary
GBC Team is a Certified Gold Salesforce Consulting Partner, which offers a complete range of services, including Salesforce CRM integration, training and support for local and international companies.
Our team members have participated in a significant number of various industry projects both in Russia and abroad.
Our certified professionals provide the highest possible level of skill and expertise with knowledge and professionalism tailored to your business needs and priorities.
# Focus
# Service lines
# Salesforce Expertise
#25% Preconfigured Solutions
# Certifications (66)
# Portfolio
Key clients: MoetHennessy, PropellerAds, Qlean, Avito, Cloud Payments, Evapolar, legrand
# Geographic Focus
Languages: English, Russian
International: Belarus, Estonia, Georgia, Latvia, Morocco, Russia, Ukraine, United States
United States: California
# You will also like these agencies
---
Maximize your Salesforce ROI
Our deep industry knowledge and market-leading solutions and capabilities will drive your company's existing and future transformation challenges. Working across industries, technologies and geographies, we design and scale Salesforce solutions rapidly.
Certified Professionals: 4
AppExhange Reviews: 0
AppExhange Rating: n/a
International: Belarus
---
Your Salesforce Partner for all Clouds — Over 15 Years of Experience
PARX is the leading Salesforce partner in Switzerland, Germany and France. Our 100% focus on Salesforce and the experience of more than 1000 successful Salesforce projects prove: our consultants understand your business.
Certified Professionals: 54
AppExhange Reviews: 15
AppExhange Rating: n/a
International: 11 States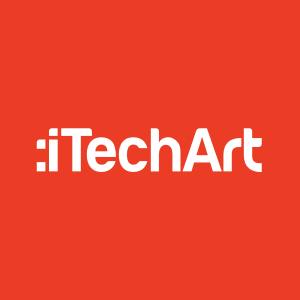 TOP CONSULTANT
---
Experts in all things Salesforce!
iTechArt Group has more than ten years of experience in delivering customer-centric and next-gen Salesforce solutions. Their team comprises 80+ certified Salesforce Consultants, Architects, and Developers who have the necessary skills to dive into your Salesforce implementation needs. They provide a full range of Salesforce consulting services from consulting on implementation, migrating the existing solution to Salesforce or integration with third-party tools, configuration and customization, audit services, custom development, staff augmentation, full support, and managed services.
Salesforce Client Review
"Great Team of Experts! We worked with iTechArt to build customizations to make Salesforce work best for our specific use case. Together with iTechArt, we came up with several improvements that turned out to be vital for successful onboarding. We quickly understood we were on the same page and could achieve what we wanted easily and promptly with iTechArt."
Anton Komukhin
Head of Product Management - Unlimint
Certified Professionals: 46
AppExhange Reviews: 25
AppExhange Rating: n/a
International: 6 States
---
You have a goal - let our services help you get there
15 Years of practical business enterprise to SMB Salesforce experiences in sales process and marketing automation. We specialize in resolving strategic and operational challenges in:Master DataSales & Marketing AutomationAdoption & MoC
Certified Professionals: 3
AppExhange Reviews: 0
AppExhange Rating: n/a
International: 2 States