Summary
GBC Team is a Certified Gold Salesforce Consulting Partner, which offers a complete range of services, including Salesforce CRM integration, training and support for local and international companies.
Our team members have participated in a significant number of various industry projects both in Russia and abroad.
Our certified professionals provide the highest possible level of skill and expertise with knowledge and professionalism tailored to your business needs and priorities.
# Focus
# Service lines
# Salesforce Expertise
#25% Preconfigured Solutions
# Certifications (87)
# Portfolio
Key clients: MoetHennessy, PropellerAds, Qlean, Avito, Cloud Payments, Evapolar, legrand
# Geographic Focus
Languages: English, Russian
International: Belarus, Estonia, Georgia, Latvia, Morocco, Russia, Ukraine, United States
United States: California
# You will also like these agencies
---
Digital Enablement for the Social Sector
"We believe in a more socially equitable world that fosters safety and growth for every person, we use digital technology to do this."
Certified Professionals: 8
AppExhange Reviews: 1
AppExhange Rating: n/a
International: 3 States
---
Achieving business objectives - to the max
Here at Customertimes, we help our customers maximize their investment in Salesforce by unleashing the intrinsic value of the Platform.
Certified Professionals: 335
AppExhange Reviews: 19
AppExhange Rating: n/a
International: 11 States
---
Thinking globally, delivering locally.
VRP Consulting is a Salesforce Platinum Partner trusted for its wide range of Salesforce services. They think globally and delivering locally who have won various awards for Salesforce Partner Innovation. They are 100% focused on transforming every business to the Salesforce ecosystem. You are guaranteed to learn more industry knowledge as they will implement your project with the best practices in Salesforce implementation.
Client feedback from AppexChange:
"Partner with a great experience. Consultants with different experience and technology profile."
Certified Professionals: 215
AppExhange Reviews: 98
AppExhange Rating: n/a
International: 15 States
---
Maximize your Salesforce ROI
Our deep industry knowledge and market-leading solutions and capabilities will drive your company's existing and future transformation challenges. Working across industries, technologies and geographies, we design and scale Salesforce solutions rapidly.
Certified Professionals: 4
AppExhange Reviews: 0
AppExhange Rating: n/a
International: Belarus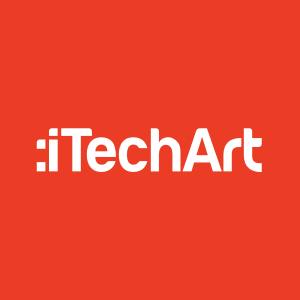 TOP CONSULTANT
---
Experts in all things Salesforce!
iTechArt Group has more than ten years of experience in delivering customer-centric and next-gen Salesforce solutions. Their team comprises 80+ certified Salesforce Consultants, Architects, and Developers who have the necessary skills to dive into your Salesforce implementation needs. They provide a full range of Salesforce consulting services from consulting on implementation, migrating the existing solution to Salesforce or integration with third-party tools, configuration and customization, audit services, custom development, staff augmentation, full support, and managed services.
Certified Professionals: 39
AppExhange Reviews: 23
AppExhange Rating: n/a
International: 6 States