Strategy Consulting, Integration, Custom Apps, Managed Services
Highlights With over 15 Years of Salesforce Experience, ForeFront has the technical Cross Cloud and Platform expertise to deliver end-to-end digital transformation solutions. We maximize ROI and solution value with our any-to-any integration know-how. With awarded global deployments to 120 countries and 40 languages, ForeFront's industry insights and proven client transformation success stories drive innovation on all of our projects. ForeFront leverages best practice agile methodology combined with Maestro, a proprietary toolset designed to streamline Force.com release management and test automation. Description Together with Salesforce, we have a proven track record of collaboration, helping clients achieve their business goals. We work with technology disruptors to accelerate business transformation and solve some of the industry's most complex challenges in life sciences, retail, media, and high-tech. We offer complete customer lifecycle solutions excelling in complex data integration and business process excellence. Our in-house industry experts offer proven domain expertise around complex business processes like supply chain management and logistics, asset lifecycle management and IoT, end-to-end field service automation, quote-to-cash and e-commerce, omnichannel/promotions management, BI and analytics and much more. Think of ForeFront's project approach like the navy seals: smart, swift and designed to scale. ForeFront's solution accelerators minimize time-to-value with rapid deployments, reduce risk on projects and offer a higher level of customer experience. Our commitment is to keep our clients' business at the forefront.
# Focus
# Service lines
#25% Field Service Lightning
#25% Lightning Experience
# Salesforce Expertise
#25% Preconfigured Solutions
# Certifications (203)
# Portfolio
Key clients:
# Geographic Focus
Languages: English, French, German, Russian, Spanish
International: Poland, United States
United States: California, Colorado, Connecticut, Delaware, Florida, Georgia, Illinois, Maine, Maryland, Massachusetts, Missouri, Nevada, New Jersey, New York, North Carolina, Ohio, Pennsylvania, Rhode Island, Texas, Wisconsin
# You will also like these agencies
---
Consulting, integration
Atos Customer Experience ACE is our end-to-end offering to deliver customer centric solutions in sales, service, marketing and beyond to help organisations drive improved customer experiences and optimise processes using Salesforce and Force.com Platform
Certified Professionals: 725
AppExhange Reviews: 5
AppExhange Rating: 4.8
International: 23 Countries
---
For The Future
SoftServe is a digital authority that advises and provides at the cutting-edge of technology. We reveal, transform, accelerate, and optimize the way enterprises and software companies do business.
Certified Professionals: 146
AppExhange Reviews: 4
AppExhange Rating: 5
International: 4 Countries
---
DataArt. Human approach to technology
Our clients' business outcome is the true measure of our success and pushes us to find creative solutions to the most difficult challenges.
Certified Professionals: 61
AppExhange Reviews: 20
AppExhange Rating: 4.9
International: 5 Countries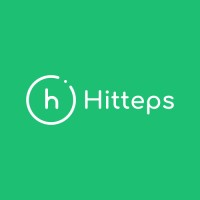 TOP CONSULTANT
---
Accelerate your Salesforce journey with Hitteps.
Hitteps is a boutique Salesforce consultancy. Our technical experts can deliver high-quality Salesforce implementations with the speed, efficiency and strong focus on technical details.
Certified Professionals: 4
AppExhange Reviews: n/a
AppExhange Rating: n/a
International: 3 Countries
---
Global Digital Transformation Partner
With a Salesforce practice of over 400 specialists spread across 31 global locations, we are multi-cloud strategists, consultants, and implementation experts, proud winners of 2019 Partner Innovation Award for Customer 360 & 2018 Bolty Award for Retail.
Certified Professionals: 905
AppExhange Reviews: 202
AppExhange Rating: 4.8
International: 22 Countries