APAC's Leading Platinum Salesforce Consulting and Implementation Partner
Dazeworks Technologies is APAC's leading Platinum level Salesforce consulting partner with a team of 120+ certified Salesforce developers and 250+ successful implementations. We are a boutique Salesforce consulting partner with 11 MVPs - the largest under one organizational umbrella among all Salesforce implementation partners globally.
Dazeworks empowers ambitious organizations with the right strategy, solutions, and talent in their digital transformation journey. Our team of expert Salesforce ninjas will work with you on services including Salesforce development, implementation, Appexchange app development, Communities, Classic to Lightning, expert architectural guidance, admin as a service, system integration, and data migration. For more information, please visit www.dazeworks.com
3x speed-to-market powered by 24x7 development cycles enabling you to go-live in a few days instead of months. Flexible engagement models and transparent team structures tailored for your augmentation needs.
Pure-play Salesforce consulting and implementation practice built on the cumulative expertise of 11 MVPs, the largest among all Salesforce implementation partners.
Full-stack Salesforce consulting and implementation across all Salesforce products, Appexchange app development, Classic to Lightning migration, expert architectural guidance, admin as a service, system integration, and data migration services.
# Focus
# Service lines
#25% Lightning Experience
# Salesforce Expertise
#25% Preconfigured Solutions
# Certifications (172)
# Portfolio
Key clients: Adecco, SportsTG, PubNub, National Geeographic
# Geographic Focus
Languages: English
International: India, Sri Lanka, United States
United States: Georgia, Massachusetts, Missouri, New York, Pennsylvania
# You will also like these agencies
---
Helping social impact organizations deliver better results
Vera Solutions is a Certified B Corporation® providing cloud and mobile solutions that help social sector organizations better track their impact, streamline their operations, and create feedback loops that put data in the hands of those who need it.
Certified Professionals: 24
AppExhange Reviews: 31
AppExhange Rating: 4.8
International: 10 Countries
---
Think Cloud, Think Standav!
Standav Corp is a leading consulting firm, driving digital transformations that help enterprises revolutionise customer experience.Technology partner to several Fortune 500 firms,we deliver client-focussed solutions with maximum impact on their business.
Certified Professionals: 120
AppExhange Reviews: 27
AppExhange Rating: 4.9
International: 3 Countries
---
Simple solutions to everyday problems in Salesforce ecosystem.
We partner in your success by crafting systems using the power of Salesforce. We know, innovative systems are at the core of every business victory. We think beyond proven solutions, integrate SFDC with best of other technologies to deliver what you need
Certified Professionals: 31
AppExhange Reviews: 6
AppExhange Rating: 4.2
International: 2 Countries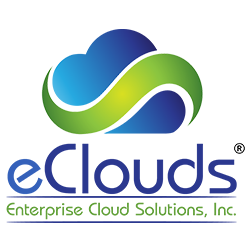 ---
Strategy Consulting, App Development, Lightning Component Build & more
Enterprise Cloud Solutions, Inc., d/b/a eClouds.co is a Salesforce Partner focused on providing small and medium-size Enterprises Strategy & Implementation services for a maximized Salesforce investment. Free onsite visit in NY, NJ & CT.
Our offerings include a full set of pre-defined "Success Packages", backed by our free 30-day support. With on-staff Certified Salesforce Architects we also offer a full API integration with external systems, Lightning Components & Advisory Services.
Certified Professionals: 17
AppExhange Reviews: 66
AppExhange Rating: 4.9
International: 4 Countries
---
Pletra Technologies is the top Salesforce enabler company
Leading Salesforce consulting company with experience and expertise to drive Salesforce-powered digital transformation for your enterprise.
Certified Professionals:
AppExhange Reviews: n/a
AppExhange Rating: n/a
International: India