Summary
Highlights Professional Services:Each problem is unique, so is the client. We design and deliver Salesforce solutions that empower you to make the right decisions for your business. Managed Services:We provide Salesforce managed services with utmost reliability, trust & assurance to deliver seamless integration into your business processes. Implementation Services:We build and integrate applications based on your need to save you from switching between programs, breaking focus, and moving data over and over. Description We help you thrive.At Consleague, we help businesses with robust & scalable solutions by devising strategies that focus on your core problems. We help you thrive on innovation to break business barriers and deliver a seamless customer experience.As a trusted Salesforce partner, we focus on making your business flourish by developing and implementing foolproof ideas that deliver maximum ROI. When it comes to Salesforce solutions, it is important to have you covered from pre-implementation to post implementation of the solutions. Our team of experts deploy the best in class ideas that propel your business to deliver a superior customer experience. With over 100 projects, Consleague thrives on excellence when it comes to delivering solutions that redefine customer experience.Are you ready to thrive?
# Focus
# Salesforce Expertise
#25% Preconfigured Solutions
# Certifications (124)
# Portfolio
Key clients:
# Geographic Focus
Languages: English
International: India, United Kingdom
# You will also like these agencies
---
Salesforce Implementation and Managed Services Tailored For Your Needs
N28 Technologies offers best-in-class Salesforce Implementation, Consulting and Managed Services at an affordable cost and with unmatched customer focus.
Certified Professionals: 4
AppExhange Reviews: 13
AppExhange Rating: n/a
International: 2 States
---
Salesforce Marketing Cloud Experts
Digital Aquila is a small, yet innovative and trusted provider of Digtial Marketing & Salesforce Marketing Cloud consulting service.
Certified Professionals: 5
AppExhange Reviews: 1
AppExhange Rating: n/a
International: 5 States
---
A Leader in Consulting, Technology and Innovation
We are hi-tech professional services firm with sole goal and aim to cater best class services. We have cultivated proven set of processes, methodologies, deliverables and techniques to ensure our implementation yield best results for our clients.
Certified Professionals: 8
AppExhange Reviews: 11
AppExhange Rating: n/a
International: India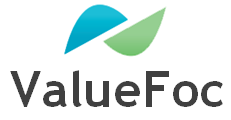 ---
Focusing Values
ValueFoc Technologies is an award-winning Technology Company focused on solutions and services which address the key challenges in digital technologies such as Cloud, Mobile, Analytics, Internet of Things, and Social. We are Consulting Partner of the world's #1 CRM platform Salesforce and we help organizations in the Digital Transformation journey.
Certified Professionals:
AppExhange Reviews: n/a
AppExhange Rating: n/a
International: India
---
Helping you unlock value with your CRM investment
RCS is an experienced Salesforce Partner and understands that every business manages a unique set of process to achieve their goals and connect with customers. That's why we're by your side every step of the way.
Certified Professionals: 15
AppExhange Reviews: 17
AppExhange Rating: n/a
International: 4 States