Summary
Description We are a fast growing IT consulting firm providing consulting and application solutions for organizations with ambitious missions. We specialize in providing consulting services in CRM solutions, Salesforce CRM, Custom Application Development and Project Management.We aren't just the typical quick-stop, implementation shop. Our rewarding culture results in highly committed, experienced, and motivated associates who have solved client problems before. And our partnership strategies ensure that our solutions integrate the most appropriate IT products and systems – whether proven performers or state-of-the-art innovations.Coeus Logix continues to grow ever day thanks to the confidence our clients have in us. We cover many industries such as financial, energy, business services, consumer products.
Certified Professionals

4

Salesforce Certifications

16

Appexchange Reviews

0

Appexchange Rating

0/5

YEAR OF FOUNDING

2016

Email

info@coeuslogix.com
# Focus
# Salesforce Expertise
#25% Preconfigured Solutions
# Certifications (16)
# Portfolio
Key clients:
# Geographic Focus
Languages: English
International: India, United States
United States: California, New Jersey, Texas
# You will also like these agencies
---
Consistently Helping Customers Succeed with Salesforce
A partner with expertise across Marketing, Sales, CPQ, Billing & Service. We focus on working with existing Salesforce customers who find it challenging to get adequate value from their Salesforce investment & help them realize tangible benefits and ROI.
Certified Professionals: 49
AppExhange Reviews: 40
AppExhange Rating: 4.8
International: 4 Countries
---
The right partner of your Digital Transformation
Orange Business Services is a global IT and communications services provider in 220 countries. We help companies collaborate more effectively and engage better with their customers, connecting their people, sites and machines securely and reliably.
Certified Professionals: 31
AppExhange Reviews: 7
AppExhange Rating: 4.8
International: 4 Countries
---
Specialists in Salesforce and Professional Services Automation
Our vision is helping companies run their businesses better, continue to grow, and do the things they do best.
Certified Professionals: 3
AppExhange Reviews: n/a
AppExhange Rating: n/a
International: 3 Countries
---
Placing customers & human connection first
As a customer experience innovator, we design, build and deliver next-gen digital solutions for global brands. Our integrated digital experience and customer experience solutions focus on building human connections.
Certified Professionals: 10
AppExhange Reviews: 0
AppExhange Rating: 0
International: India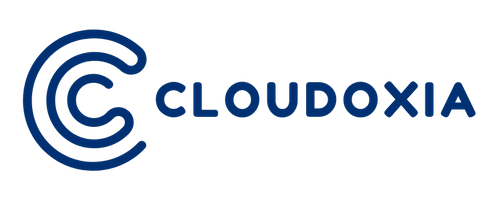 ---
We make Salesforce work for your business
Your business is unique and so are our services.
With our expertise of Salesforce®, we bring the best minds to help you in your Salesforce® journey and get the best out of your Salesforce® ROI.
‍
We are Salesforce® Certified experts and we really listen to you & understand your business and provide you solutions that are unique & customized specific to your business & keep the User Experience easy.
We are committed to your success and result matter the most, our iterative process helps us to implement the best solution for your business.
Certified Professionals:
AppExhange Reviews: n/a
AppExhange Rating: n/a
International: India