Summary
Highlights Salesforce business implementation partner Cloud application development & integration Online automated Marketing & Analytics Description Whether your decision is motivated by cost saving, efficiency gain, competitive advantage, if you are talking to us today, it's because you have already understood the need for your organisation to make a move.Cloud, explores your business objectives and challenges. With you we map, build processes, setup and integrate the right technology to achieve your vision.Conducted with full discretion and confidentiality –with the most secure of cloud systems to protect your business interest.We have successfully completed over 100 technology designs, project implementations, and inspection projects in the last 3 years across the Asia Pacific, having an average customer satisfaction rating of 90%.
# Focus
# Service lines
# Salesforce Expertise
#25% Preconfigured Solutions
# Certifications (26)
# Portfolio
Key clients:
# Geographic Focus
Languages: English, French, German, Simplified Chinese, Thai
International: Australia, Indonesia, South Korea, Malaysia, Philippines, Singapore, Thailand, United Kingdom, Vietnam
# You will also like these agencies
---
Salesforce Strategy, Consulting, Implementation, Management Services
As the 55th largest company in the Global Fortune 500, NTT provides enterprise-grade digital business transformation and business consulting with world-class advisory, implementation, and management of cloud applications for industries globally.
Certified Professionals: 954
AppExhange Reviews: 21
AppExhange Rating: n/a
International: 29 States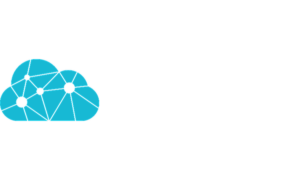 ---
We helpt to achiev operational excellence through Salesforce Cloud Platform
We are Salesforce Partners based in Sydney, Australia. Our multi-talented team consists of certified Salesforce consultants & developers. We're passionate about process automation & strive to achieve operational excellence through Salesforce Platform.
Certified Professionals: 2
AppExhange Reviews: 0
AppExhange Rating: n/a
International: Australia
---
We Unleash the Power of Salesforce
BRING YOUR VISION TO LIFEIf you have the ambition to quickly scale your business, we will help you make it a reality.Contact us now:Clive Roberts - Sales Director02 8081 0210info@proquestit.comwww.proquestit.com
Certified Professionals: 19
AppExhange Reviews: 32
AppExhange Rating: n/a
International: 2 States
---
DELIVERING DIGITAL SYSTEMS OF ENGAGEMENT THAT PEOPLE LOVE.
Established in 2014, DataColada is a Salesforce Silver Cloud Alliance Partner, is the most innovative and advanced cloud platform provider, we deliver digital 'systems of engagement' on Salesforce!
Certified Professionals: 14
AppExhange Reviews: 29
AppExhange Rating: n/a
International: Australia
---
Consulting, integration
Atos Customer Experience ACE is our end-to-end offering to deliver customer centric solutions in sales, service, marketing and beyond to help organisations drive improved customer experiences and optimise processes using Salesforce and Force.com Platform
Certified Professionals: 235
AppExhange Reviews: 3
AppExhange Rating: n/a
International: 23 States