Summary
Highlights Implementations–Using Salesforce best practices, we will take a close look at your current business process and challenges you face before we define specific requirements to implement. We focus on your needs and do not use a standard approach. Develop & Optimize–Whether it is a new functionality or an under-performing software, we will work side by side with you to ensure that you optimize your existing environment. We are experts in creating road maps that can be implemented to see results. Managed Support – With our certified experts, we are able to provide ongoing maintenance and admin support to help optimize your IT spend. Cloud Haven's leveraged model provides high quality steady state support at a fraction of cost.
Description Cloud Haven Solutions helps our clients engineer the right IT solution that will improve productivity, solve system and data challenges, increase ROI on your technology spend, and optimize your business processes. Our team will engage with you to understand what you are trying to achieve, develop a detailed roadmap to help you get there, and support you once you are up and running.Our proven processes ensures that we are able to maximize your IT spend while providing top quality work that will meet your needs. We have deviated from the industry standard cookie cutter model so all of our deliverables meet the client needs.We believe that the customer comes first which is why we are committed to providing top quality service no matter the price. Our goal is to become a trusted partner that wins when ever you do. With multiple years of combined experience in the IT service industry (large and small clients), we are more than qualified and experienced to help you reach your goals.
Partner Tier

registered

YEAR OF FOUNDING

2017

Appexchange Reviews

13

Appexchange Rating

4.9/5

Certified Professionals

13

Phone

(469) 480-2548
# Focus
# Salesforce Expertise
#25% Preconfigured Solutions
# Certifications (102)
# Portfolio
Key clients:
# Geographic Focus
Languages: English
International: United States
United States: California, Colorado, Connecticut, Florida, Massachusetts, Montana, Texas
# You will also like these agencies
---
Appiphony is a Product Development Outsourcer (PDO) serving ISV Partners
Appiphony is a Product Development Outsourcer (PDO) based in Chicago, IL that designs and builds applications on the Salesforce App Cloud. We serve ISV partners by bringing modern design thinking and craftsman-level quality to everything we do.
Certified Professionals: 12
AppExhange Reviews: 9
AppExhange Rating: n/a
International: United States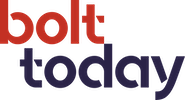 ---
A Salesforce Partner - Delivering Adoption-led Digital Transformations
We are a global brand taking care of every local need of your sales team. Headquartered in the USA with a presence in India, UK, and Australia. we are one step ahead of time to provide you with the Salesforce Consulting Services and practically customized Salesforce Solutions. Our team consists of domain experts from Marketing, Sales & Service Processes, and Technology who find solutions for any and every problem. With our fundamental principle 'User-First', we strive to offer state-of-the-art CRM Solutions to help you minimize excessive efforts and focus on result-oriented activities.
Certified Professionals: 13
AppExhange Reviews: 2
AppExhange Rating: n/a
International: United States
---
Salesforce Gold Partner with a Worldwide positioning
VISEO supports companies in all sectors in the operational implementation of their customer-centric digital revolution thanks to the power of the Salesforce platform.
Certified Professionals: 22
AppExhange Reviews: 0
AppExhange Rating: n/a
International: 12 States
---
A Trusted Partner for Service, Application Development and Admin
We are an Agile Salesforce services partner specializing in low-click applications on Salesforce as well as engineering streamlined, high-volume, low-touch process implementations and integrations.
Certified Professionals: 2
AppExhange Reviews: 20
AppExhange Rating: n/a
International: United States
---
Focused on the customer journey to drive measurable performance marketing.
We're focused on the connected customer journey to drive measurable performance marketing initiatives for your brand. By focusing on your ROI in our deep digital expertise and commitment to client success, we help your team excel their digital maturity.
Certified Professionals: 4
AppExhange Reviews: 2
AppExhange Rating: n/a
International: United States