Summary
Highlights Remedyforce Implementation, Custom and Managed services, ITSM Adviosry services Cloud Coach, Sales and Service Cloud Implementation and Managed Services Force.com custom and managed services, actionHub - Remedyforce Integration Description Cloudaction, a BMC Remedyforce Certified Partner, provides comprehensive Remedyforce Professional Services—from advisory services that assist you in pre-implementation planning, to hands-on implementation, integration and onboarding services, to post-implementation support that ensures your Remedyforce Service Desk is optimized for maximum business value.Remedyforce Professional Services from Cloudaction can be a critical differentiator in maximizing the speed and effectiveness of your Remedyforce Service Desk implementation. Cloudaction currently is one of a handful of Remedyforce Certified Partners. Our comprehensive Remedyforce Professional Services can provide hands-on assistance throughout the implementation project—from pre-implementation planning and throughout the installation, integration, and onboarding stages.Cloudaction offers a balanced blend of implementation planning and tactical execution to ensure that the Remedyforce's powerful out-of-the-box service desk capabilities are up and running quickly and are aligned with your IT service management objectives, service desk personnel, and IT support processes.
Partner Tier

registered

YEAR OF FOUNDING

2013

Appexchange Reviews

0

Appexchange Rating

0/5

Certified Professionals

21

Phone

9186212104
# Focus
# Salesforce Expertise
#25% Preconfigured Solutions
# Certifications (61)
# Portfolio
Key clients:
# Geographic Focus
Languages: English
International: India, United States
United States: California, Connecticut, Florida, Indiana, New Jersey, North Carolina, Oklahoma, Texas
# You will also like these agencies
---
Consulting. Integration. ALM
Maximize the business value of your Salesforce implementations with Tieto! We innovate together with our customers to transform their business and build world-class customer service with Salesforce.
Certified Professionals: 66
AppExhange Reviews: 6
AppExhange Rating: n/a
International: 4 States
---
Valtech. Where Experiences are Engineered.
From connected services to commerce platforms, Valtech provides you with tools you need to emerge as a leader in your industry. We believe that when applied with your customers in mind, technology creates value, builds relationships, and grows revenue.
Certified Professionals: 93
AppExhange Reviews: 34
AppExhange Rating: n/a
International: 5 States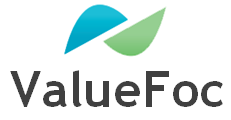 ---
Focusing Values
ValueFoc Technologies is an award-winning Technology Company focused on solutions and services which address the key challenges in digital technologies such as Cloud, Mobile, Analytics, Internet of Things, and Social. We are Consulting Partner of the world's #1 CRM platform Salesforce and we help organizations in the Digital Transformation journey.
Certified Professionals:
AppExhange Reviews: n/a
AppExhange Rating: n/a
International: India
---
One of the Leading Partners for Salesforce.com Implementations
Our goal is to deliver true business value by unlocking the power of Salesforce to meet your critical needs, now and in the future. We have 50+ Salesforce Certified Experts, 600+ Customers Worldwide, and have conducted 2000+ Successful Projects.
Certified Professionals: 37
AppExhange Reviews: 81
AppExhange Rating: n/a
International: 3 States
---
Bringing next generation digital solutions to our customers.
Customer success is the heart of everything we do. Our mission is to accelerate our customer's digital transformation.We help clients innovate, improve user experience, and maximize the value of their customer operations.
Certified Professionals: 13
AppExhange Reviews: 3
AppExhange Rating: n/a
International: India