Summary
Cirrico is a business born in the cloud and based in London, that provides sales, marketing, and customer service technology solutions by working with key strategic best-in-class cloud technology partners primarily Salesforce.
Our core purpose is to contribute to our customers' success by helping them use technology more effectively. Customers are more social, mobile and connected than ever before, we drive to empower our customers to interact and engage in innovative ways through digital transformation.
Customers are expecting more from companies than just a product - they are expecting an experience, a service. We want to help our customers envisage what they can do in the digital era, and then build it.
Our talent is key to our success - we are creative, innovative and focussed on rapidly developing agile solutions. What makes Cirrico different is the ability we have to reimagine what business will be like for our customers in the future, to help them innovate on concepts that will differentiate them and deliver to make these concepts a reality.
Cirrico drives digital transformation and creates measurable success for our customers.
Collaborate and work more efficiently, using the Cirrico community platform where you can access key information and conversations about what we're working on with you, in a real-time, social environment.
Flexible plans, with top-up time model, from £485/month including daily data, files and metadata backup, target response times and Cirrico community access. Time is purchased separately to use under a plan.
Our UK based team of gurus all have Salesforce credentials, are actively involved in the Salesforce ecosystem, and are focussed on best-practices and promoting excellence in all that they do.
# Focus
# Service lines
# Salesforce Expertise
#25% Preconfigured Solutions
# Certifications (125)
# Portfolio
Key clients: Original BTC, ECIS, Videonor, Invictus Games, Retail Merchant Service, Activity Alliance, Jigsaw, Saïd Business School, The Brit School, Association of Colleges, Services For Education, Raspberry Pi
# Geographic Focus
Languages: English, Italian, Spanish
International: Qatar, United Kingdom, United States
United States: Massachusetts
# You will also like these agencies
---
More than 100 customers trust us with their success
Changi is a Salesforce Platinum partner in the EMEA with offices in Dubai, Beirut, and Malta, offering Salesforce CRM implementations in UAE, Saudi Arabia, Kuwait, Qatar, Bahrain, & Cyprus.Request a demo & let's discuss your Salesforce requirements.
Certified Professionals: 14
AppExhange Reviews: 47
AppExhange Rating: n/a
International: 21 States
---
Your Salesforce Partner in the GCC with 300+ Implementations
Cloud Concept is your partner of choice for bespoke and out-of-the-box Salesforce solutions across different industries in the GCC Region.Since 2009 we have successfully delivered 300+ Salesforce implementations.
Certified Professionals: 4
AppExhange Reviews: 18
AppExhange Rating: n/a
International: 12 States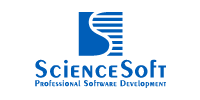 ---
Salesforce consulting and development for your digital success
ScienceSoft is a US-based IT consulting and software development company founded in 1989. We are a team of 700 employees, including technical experts and BAs.
Certified Professionals:
AppExhange Reviews: n/a
AppExhange Rating: n/a
International: 11 States
---
Salesforce Implementation, Consulting and Training
Cloudworks is a Salesforce Platinum Partner in the GCC region providing high expertise and dedication to customers no matter the size of the company or the project.
Certified Professionals: 40
AppExhange Reviews: 25
AppExhange Rating: n/a
International: 13 States
---
Conseil, Intégration & Formation
EI-Technologies est un Pure Player digital, leader en France de l'implémentation de Salesforce avec une équipe de 310 consultants dédiés et une expérience de 13 ans sur des projets d'envergure.
Certified Professionals: 122
AppExhange Reviews: 24
AppExhange Rating: n/a
International: 7 States