Our Certified SalesForce Development Team is ready to assist
Highlights As a 20-year old full-service back-end development partner, Chetu specializes in creating custom solutions that meet our client's needs. With more than 1600 highly trained developers, we are well equipped to handle any software challenge.
Our extensive Partner ecosystem which includes Oracle, SAP, NetSuite, Magento, Esri, and Autodesk to name just a few enables us to provide expert Integrations into these solutions and more.
With our HQ in Plantation, Florida and over 10 offices throughout the United States and Europe, Chetu is truly a Global Powerhouse. We work in your time zone and all source code and IP are owned by our clients.
Description Our Certified Salesforce Developers will help you elevate and empower your sales team to win more deals. Chetu evaluates your business goals and puts together a plan that ensures you have all the tools, features and functions needed to drive growth and maximize company ROI. We have been recognized as a top Salesforce development company on DesignRush._Implementation Solutions That Improve Your CRM Experience_Improve Business Inefficiencies with Specialized Support_Customized to Ensure Effectiveness_Complete Visibility of Business Data with Seamless Migrations_Custom Platform and App Development_Proficient Apex Development_Visualforce Framework Experts_API Integrations*Salesforce QuickBooks Integration
# Focus
# Salesforce Expertise
#25% Preconfigured Solutions
# Certifications (2)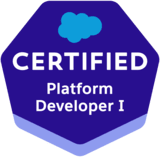 2 x Platform Developer 1 Certifications
# Portfolio
Key clients:
# Geographic Focus
Languages: Dutch, English, Spanish
International: India
# You will also like these Salesforce partners
---
Delivering Innovation and Success
PDO (Product Development Outsourcing) and Consulting (SI) partners with Salesforce* Providing Salesforce consulting, implementation and product development service for all types of organizations - corporate and ISV/SI* Over 110 associates
Certified Professionals: 65
AppExhange Reviews: 1
AppExhange Rating: 5
International: India
---
Digital transformation for trouble-free administration
We have over 15 years experience of successfully implementing and customising Salesforce for Voluntary sector, Public sector and Private sector organisations. We have had the opportunity to transform the way SMB sized organisations use technology.
Certified Professionals: 17
AppExhange Reviews: 25
AppExhange Rating: 4.7
International: 2 Countries
---
Astound Commerce propels revenue & relationships with innovative solutions
Our core focus is commerce. With end-to-end services, we help brands engage with customers at every stage of the buying cycle. We provide digital commerce solutions to fit any needs.
Certified Professionals: 387
AppExhange Reviews: 31
AppExhange Rating: 4.7
International: 15 Countries
---
We help our customer optimize their investment in Salesforce technology
Axenon is a Nordic expert consulting company focused on help our customer to be more successful by optimize Salesforce technology. We have vast experience from Retail/FMCG and Bank/Finance.
Certified Professionals: 47
AppExhange Reviews: 7
AppExhange Rating: 4.7
International: 5 Countries
---
Sales Performance Optimization - Results: Smarter, Faster, Better
E-2-E Sales Performance Optimization: • Design: Sales Process• Implementation: Config., Integration & Custom Dev. • Adoption: Lightning Transformations and User Training • Value Realization: Sales & Management Methodology Training & NATIVE Apps
Certified Professionals: 21
AppExhange Reviews: 393
AppExhange Rating: 4.6
International: 6 Countries