Market Leading Global Customer Engagement Agency
Bond is a global customer engagement agency that is proudly recognized by Forrester, Gartner and Loyalty 360 as a market leader. We bring together the thought leadership of a professional services company with the hands-on project and program management capability of an integrated marketing services agency.
Our loyalty solutions build better bonds. Whether it's a formal Loyalty program or #informaloyalty, we apply human and digital loyalty mechanics to deliver impressive results for brands. Our design, implementation, and management of loyalty make this type of marketing a profit center instead of a cost center.
We continuously measure progress against your KPIs, as well as industry benchmarks and best practices, to meet objectives and improve upon them. Our approach applies Champion Challenger, perpetual A/B testing, Hold Back and Control Groups to make data-driven recommendations on program optimization and growth. Thinking beyond shallow interactions, we create rich human-to-human experiences that combine the physical and the digital in cohesive ways that build and secure long-term relationships with your brand.
We work across all marketing channels and platforms with the goal of answering business questions, driving business performance and, ultimately, brand loyalty. Bond has significant and proven expertise in designing and executing successful CRM and loyalty marketing initiatives for clients, including integration with existing processes and systems, or building from the ground up.
We have a distinct and proven approach to building customer lifecycle communications solutions tailored to your customer and business objectives. Our industry expertise includes:
automotive
retail
manufacturing
hospitality
financial services
Certified Professionals

2

Salesforce Certifications

5

Appexchange Reviews

n/a

Appexchange Rating

n/a

YEAR OF FOUNDING

n/a
# Focus
# Service lines
# Salesforce Expertise
#25% Preconfigured Solutions
# Certifications (5)
# Portfolio
Key clients: Raptor, Ford, CIBC
# Geographic Focus
Languages: English, French, Spanish
International: Canada
Canada: Ontario
# You will also like these agencies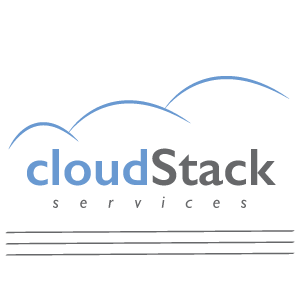 ---
Based in Toronto, Ontario cloudStack Services has over 30 years of combined experience on the Salesforce platform.
cloudStack Services is a registered Salesforce.com partner, developing solutions for customers including nonprofit organizations.
Certified Professionals: 2
AppExhange Reviews: 12
AppExhange Rating: 4.7
International: 2 Countries
---
Helping customers maximize Salesforce.com value
Our experienced consultants will examine your sales, marketing and support processes and quickly configure and customize Sales and Service Cloud to meet your needs. We focus on providing you a 360 degree view of your customers!
Certified Professionals: 12
AppExhange Reviews: 30
AppExhange Rating: 5
International: 2 Countries
---
Trust | Integrity | Transparency | Success
Trust is at the centre of our company values. We strive to earn your trust through partnership and compassion. Our goal is to become your trusted Salesforce advisor.
Certified Professionals: 2
AppExhange Reviews: 5
AppExhange Rating: 4.8
International: Canada
---
Don't Just Do Digital, Be Digital
Cognizant provides end-to-end Salesforce implementation services. They have won multiple Salesforce Partner Awards in different categories from 2014 up to the current year. The consulting company commits to bring strong cross-industry knowledge from a global scale and drive your company's next-generation business development through advanced AI technologies and CX transformations. With Cognizant, you can maximize your ROI and deliver a higher business value and market penetration.
Certified Professionals: 4766
AppExhange Reviews: 95
AppExhange Rating: 4.7
International: 33 Countries
---
Astound Commerce propels revenue & relationships with innovative solutions
Our core focus is commerce. With end-to-end services, we help brands engage with customers at every stage of the buying cycle. We provide digital commerce solutions to fit any needs.
Certified Professionals: 342
AppExhange Reviews: 31
AppExhange Rating: 4.7
International: 15 Countries