Summary
Bond is a global customer engagement agency that is proudly recognized by Forrester, Gartner and Loyalty 360 as a market leader. We bring together the thought leadership of a professional services company with the hands-on project and program management capability of an integrated marketing services agency.
Our loyalty solutions build better bonds. Whether it's a formal Loyalty program or #informaloyalty, we apply human and digital loyalty mechanics to deliver impressive results for brands. Our design, implementation, and management of loyalty make this type of marketing a profit center instead of a cost center.
We continuously measure progress against your KPIs, as well as industry benchmarks and best practices, to meet objectives and improve upon them. Our approach applies Champion Challenger, perpetual A/B testing, Hold Back and Control Groups to make data-driven recommendations on program optimization and growth. Thinking beyond shallow interactions, we create rich human-to-human experiences that combine the physical and the digital in cohesive ways that build and secure long-term relationships with your brand.
We work across all marketing channels and platforms with the goal of answering business questions, driving business performance and, ultimately, brand loyalty. Bond has significant and proven expertise in designing and executing successful CRM and loyalty marketing initiatives for clients, including integration with existing processes and systems, or building from the ground up.
We have a distinct and proven approach to building customer lifecycle communications solutions tailored to your customer and business objectives. Our industry expertise includes:
automotive
retail
manufacturing
hospitality
financial services
Certified Professionals

2

Salesforce Certifications

5

Appexchange Reviews

n/a

Appexchange Rating

n/a

YEAR OF FOUNDING

n/a
# Focus
# Service lines
# Salesforce Expertise
#25% Preconfigured Solutions
# Certifications (5)
# Portfolio
Key clients: Raptor, Ford, CIBC
# Geographic Focus
Languages: English, French, Spanish
International: Canada
Canada: Ontario
# You will also like these agencies
---
Custom Salesforce Design & Management
As a Certified Salesforce Partner, Concept's CRM Group creates custom database solutions to help customers maximize efficiency and increase visibility into business operations.
Certified Professionals: 4
AppExhange Reviews: 14
AppExhange Rating: 5
International: 2 States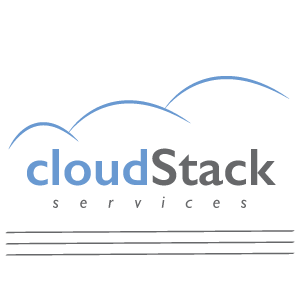 ---
Based in Toronto, Ontario cloudStack Services has over 30 years of combined experience on the Salesforce platform.
cloudStack Services is a registered Salesforce.com partner, developing solutions for customers including nonprofit organizations.
Certified Professionals: 2
AppExhange Reviews: 12
AppExhange Rating: 4.7
International: 2 States
---
Multi-channel solutions for Marketing, Sales, Service & Community Clouds
ListEngage is a full-service agency who specializes in innovative multi-channel solutions for Marketing Cloud, Pardot, Sales Cloud, Service Cloud and Community Cloud for clients of all sizes, in all industries. Silver Partner
Certified Professionals: 32
AppExhange Reviews: 19
AppExhange Rating: 4.9
International: 4 States
---
Bringing impactful customer experiences to life with our clients.
Slalom is a modern Salesforce consulting company focused on strategies, technologies, and business transformations. The company has won multiple Salesforce Innovation Awards for four years. Slalom's team has grown in over 40 markets across United States, United Kingdom, and Australia and continues to move faster. Their team consists of local consultants backed by a global culture of collaborations and partnerships.
Certified Professionals: 1317
AppExhange Reviews: 96
AppExhange Rating: 4.9
International: 4 States
---
We help organizations break through barriers and create amazing solutions.
Full service partner that delivers on our promise to drive high value, honor your trust and unlock your organizations' potential. Every day we help organizations break through barriers and create amazing solutions. Let us transform your business too.
Certified Professionals: 25
AppExhange Reviews: 31
AppExhange Rating: 4.9
International: 4 States