We help companies streamline their process with automation by unlocking the power of technology
Does any of the following sound familiar? My business is growing too quickly, and it feels like email, notebooks, calendar reminders, and Excel just aren't cutting it anymore. It's hard to track and manage all the incoming deals, seeing what activities my sales team is engaging in, and understanding key sales metrics like close rates. Managing customer service inquiries via email is becoming messy, cumbersome, and downright unbearable.
If any of the above resonates with you, Axis Consulting is here to help. We know how this feels plus, we have a knack for helping businesses through these challenging times. Let our expert consultants help define, design, and build out key processes that put your business in a position to scale and track data that truly move the needle.
We handle new implementations, enhancements to existing orgs, custom development, and ongoing admin and dev support. We are here to help the newbies, but we also have the expertise to handle more sophisticated projects. Our core strength is in support of Sales, Service, App, Community, and eCommerce Clouds.
Let our team do the heavy lifting while you focus on doing what you do best.
Certified Professionals

Salesforce Certifications

n/a

Appexchange Reviews

n/a

Appexchange Rating

n/a

YEAR OF FOUNDING

2017

Email

b@axisconsulting.io

Phone

+16468937475
# Focus
# Service lines
14.29%
14.29%
14.29%
14.29%
14.29%
14.29%
14.29%
#14.29% Einstein Analytics
# Salesforce Expertise
# Portfolio
Key clients: GreenRush, Cielo Global Holdings, Alumni of NY, United Settlement
# Geographic Focus
Languages:
International: United States
# You will also like these agencies
---
Appiphony is a Product Development Outsourcer (PDO) serving ISV Partners
Appiphony is a Product Development Outsourcer (PDO) based in Chicago, IL that designs and builds applications on the Salesforce App Cloud. We serve ISV partners by bringing modern design thinking and craftsman-level quality to everything we do.
Certified Professionals: 15
AppExhange Reviews: 11
AppExhange Rating: 4.9
International: United States
---
Chase Extraordinary
Prodapt is a leading global technology consulting and managed services provider to the connectedness vertical. We are a strategic Salesforce Crest partner for the communications, media & entertainment, and technology (CMT) platform companies. Prodapt's team of certified Salesforce consultants bring years of experience in successfully implementing digital transformation programs and co-creating innovation at scale.
Prodapt helps global CMT companies to transform their customer engagement process, thereby emerging as a converged Digital Service Provider(DSP). By integrating Salesforce's customer-centric products with our business-aligned solutions, we enable DSPs to define a vision, experience near-term success, and progressively grow business value. DSPs can harness Prodapt's Salesforce cloud services to deliver a seamless customer experience on every channel and device, meeting the needs of the digital customer.
Certified Professionals:
AppExhange Reviews: n/a
AppExhange Rating: n/a
International: United States
---
Big solutions from a small team in Denver, Colorado
Daydream is a small team of Salesforce experts focused on delivering high-quality solutions. We specialize in the Lightning platform. We offer Aura and Lightning Web Component development, ongoing admin/dev support, and solution design services.
Certified Professionals: 4
AppExhange Reviews: 7
AppExhange Rating: 4.9
International: United States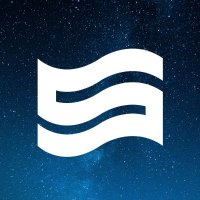 ---
Linking Strategy, Innovation, and Business Results
Stratus360 is an innovative and client-centric Salesforce Platinum Consulting Partner supporting clients worldwide. Our client solutions include implementations, advisory, and managed services.
Certified Professionals: 31
AppExhange Reviews: 33
AppExhange Rating: 5
International: 3 Countries
---
Business Consulting, ISV App Development, Systems Integration
DevCare Solutions focused on helping businesses transform their approach to sales, marketing & service by aligning these teams to focus on their customers experience with metrics to evaluate success.
Certified Professionals: 5
AppExhange Reviews: 0
AppExhange Rating: 0
International: 2 Countries