Summary
Highlights Sales Cloud - We have a number of successful SalesCloud projects under our belt and have an excellent understanding of what organisations are trying to achieve when changing. We can help you convert more opportunities and earn more money. Service Cloud - When it comes to ServiceCloud - We know that how you appear to your customers is of paramount importance to any organisation. We'll help you strengthen your customer relationships to improve retention and reduce churn. Custom Development - When things become overwhelmingly technical give us a call. We have expert developers on hand to assist with all manner of custom development and app creation.
Description We understand that due to their complexity, large process overhauls such as moving to the Salesforce platform or implementing FinancialForce ERP can be daunting. We will work with you to simplify the complicated parts so the end user experience is as smooth as possible – making sure you see the best return for your investment.Whether you're an established business or an ambitious startup we have a simple yet flexible approach to our projects. We incorporate all aspects of cloud strategy development, implementation, training and support and we always consider the requirements of our clients first.Salesforce is the worlds number one CRM system provider. Art of Cloud have chosen to specialise in this by providing the services detailed below and you can read what our customers have to say about us on our Customers page.Salesforce ConsultingManaged Service & SupportFinancialForcePardotSuper StartsCustom DevelopmentIntegrationsHealth Checks & Training
# Focus
# Salesforce Expertise
#25% Preconfigured Solutions
# Certifications (32)
# Portfolio
Key clients:
# Geographic Focus
Languages: English
International: United Kingdom
# You will also like these agencies
---
We create, optimise and extend Salesforce solutions
Commerical organisations - we can help improve the way your sales, marketing and customer services teams work and collaborate.Not For Profit - we can help achieve huge efficiencies in the way you record, track and manage information
Certified Professionals: 2
AppExhange Reviews: 18
AppExhange Rating: 4.8
International: United Kingdom
---
We Unlock the Full Potential of Salesforce
Pexlify is a trusted Multi Cloud Platinum Salesforce Partner, our goal is to help every customer succeed by delivering excellence in Salesforce implementation & consultancy services.
Certified Professionals: 76
AppExhange Reviews: 34
AppExhange Rating: 4.8
International: 3 States
---
Thinking globally, delivering locally
VRP Consulting is an award-winning Salesforce consulting, development, and expert outsourcing partner delivering across the entire Salesforce platform. As PDO Experts, Salesforce.org Impact Partners, and Tableau Partners, we are one of a few Salesforce partners to have the technical scale, expertise, and experience to design & deliver core Salesforce implementations & AppExchange apps. With over 500 certified Salesforce Experts, 350+ clients, 2000+ projects, 16 offices in 12 countries, and an average customer satisfaction rating of 4.8/5, we deliver best practice solutions quickly & efficiently.
Client feedback from AppexChange:
"Partner with a great experience. Consultants with different experience and technology profile."
Certified Professionals: 240
AppExhange Reviews: 131
AppExhange Rating: 4.8
International: 12 States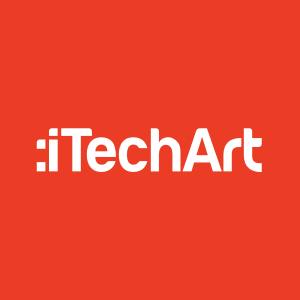 TOP CONSULTANT
---
Experts in all things Salesforce!
iTechArt Group has more than ten years of experience in delivering customer-centric and next-gen Salesforce solutions. Their team comprises 80+ certified Salesforce Consultants, Architects, and Developers who have the necessary skills to dive into your Salesforce implementation needs. They provide a full range of Salesforce consulting services from consulting on implementation, migrating the existing solution to Salesforce or integration with third-party tools, configuration and customization, audit services, custom development, staff augmentation, full support, and managed services.
Salesforce Client Review
"Great Team of Experts! We worked with iTechArt to build customizations to make Salesforce work best for our specific use case. Together with iTechArt, we came up with several improvements that turned out to be vital for successful onboarding. We quickly understood we were on the same page and could achieve what we wanted easily and promptly with iTechArt."
Anton Komukhin
Head of Product Management - Unlimint
Certified Professionals: 52
AppExhange Reviews: 25
AppExhange Rating: 4.9
International: 6 States
Certified Professionals: 16
AppExhange Reviews: 8
AppExhange Rating: 4.9
International: United Kingdom