Aoop Cloud Solutions
Highlights Serviços especializados em Salesforce Chegue mais rápido. Voe alto. Vá mais longe. Description Nossa AbordagemAlinhamos experiência técnica na plataforma Salesforce com melhores práticas de mercado e conhecimento no seu segmento de forma a construir conjuntamente uma jornada de transformaçãoTransforme sua Organização em uma "Customer Company" com a Aoop e a plataforma Salesforce.
# Focus
# Salesforce Expertise
#25% Preconfigured Solutions
# Certifications (4)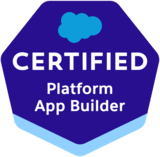 1 x App Builder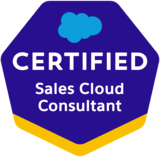 1 x Sales Cloud Consultant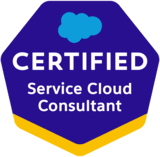 1 x Service Cloud Consultant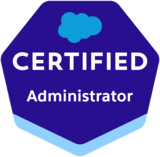 1 x Salesforce Certified Administrator
# Portfolio
Key clients:
# Geographic Focus
Languages: English, Portuguese
International: Brazil
# You will also like these Salesforce partners
---
Enext
Enext, the WPP group company, is focused on services for e-commerce and cloud Marketing with 9 years of experience and 350 clients.
Certified Professionals: 14
AppExhange Reviews: 3
AppExhange Rating: 4.6
International: Brazil
---
The technological bridge between business and results.
What really matters are the results we achieve to our customers. Through professional services, cloud computing products and human resources outsourcing, we connect business with more leads, more sales and more customers: we are tech-to-time-to-business.
Certified Professionals: 17
AppExhange Reviews: 0
AppExhange Rating: 0
International: 2 Countries
---
Innovation! We don't deliver projects. We deliver full solutions!
We are a leading provider in implementing full-service (all clouds) solutions. From sales process automation, customer service management until custom applications (Force.com & Heroku) and the brand new Analytics and IoT Clouds.
Certified Professionals: 244
AppExhange Reviews: 72
AppExhange Rating: 4.7
International: 4 Countries
---
More than 16 years of experience in CRM market; Certified consultants.
Harpia Cloud offers consultancy and project implementation in CRM Market (Sales, Service and Marketing Cloud). With a strong knowledge on the Force.com platform, we focus in the best solutions for our clients.
Certified Professionals: 68
AppExhange Reviews: 4
AppExhange Rating: 4.8
International: Brazil
---
Na prática, a MELHOR solução SALESFORCE
Nosso expertise junto a SALESFORCE é o resultado do investimento constante em processos e capacitação de nossos colaboradores para maximizar os resultados da tecnologia aplicada a inovação. Quer saber como podemos otimizar seus processos?
Certified Professionals: 99
AppExhange Reviews: 65
AppExhange Rating: 4.9
International: Brazil