Building Digital Solutions using the power of Salesforce
Alicorn Digital is a Gold Status Salesforce Partner delivering impactful business solutions using the power of Salesforce
Alicorn Digital delivers projects covering Sales Cloud, Service Cloud, Community Cloud, CPQ, FSL, Pardot and custom-built solutions utilizing the Salesforce Platform.
Our client approach enables us to implement successful projects by:
Focusing on delivering business value: Our focus is on getting it right the first time. During the discovery phase and preparation of the requirements workshops, we will identify key process areas and focus our efforts on these process groups to deliver impact where it matters most
Making the process work: When it comes to your process, our philosophy is… keep it simple. We will be healthily challenging on this front!
Focusing on value: We will challenge excessive variations from the standard process and solution unless they demonstrate exceptional value to the business or type of innovation

Rapid decision making: Agree on the decision-makers from the client, who must be individuals that are respected by the Business and IT and empowered to make scope, budget and time decisions quickly

IMPLEMENTATION & CONSULTANCY: You and us, in a room, understanding your business, customers, goals and system requirements. This is the foundation of Alicorn delivering a successful and fit-for-purpose solution
CONFIGURATION, DEVELOPMENT & INTEGRATION: If you need bespoke functionality or integration, we'll consult, understand and build to your requirements always using best practices
MANAGED SERVICES: A range of services to support the ongoing administration of your Salesforce Solution and to protect your Salesforce investment
# Focus
# Service lines
#16% Field Service Lightning
# Salesforce Expertise
#25% Preconfigured Solutions
# Certifications (55)
# Portfolio
Key clients: Caudwell collection, CSJ, Secon, Story Homes, Krypton Global, Scripin, Paragon, Lodha, Blend Media, Substantive Media
# Geographic Focus
Languages: English
International: Ireland, United Kingdom
# You will also like these agencies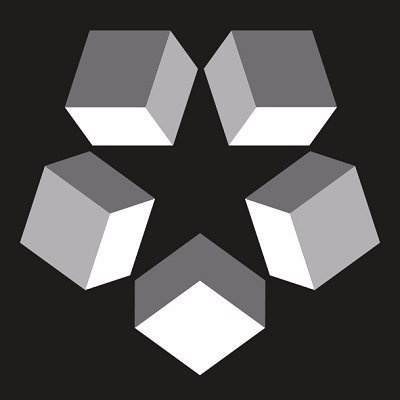 TOP CONSULTANT
---
Helping businesses succeed with Salesforce for over 15 years
Cloud Galacticos are a team of Salesforce superstars that have been helping businesses succeed with Salesforce for over 15 years. With an experienced team of developers, consultants and architects we can't wait to help you on your journey with Salesforce
Certified Professionals: 25
AppExhange Reviews: 113
AppExhange Rating: 4.9
International: 2 Countries
---
The Global Boutique Platinum Partner
Our 300+ Trailblazers deliver solutions globally on the Salesforce platform. We provide implementation, advisory and managed services with a single goal in mind – customer success.
Certified Professionals: 1341
AppExhange Reviews: 99
AppExhange Rating: 4.8
International: 11 Countries
---
Innovating Business in the Cloud
We've been advising people how to maximise the power of Salesforce since 2005 - So you can trust us to support you in identifying the very best Salesforce implementation for your business.
Certified Professionals: 27
AppExhange Reviews: 32
AppExhange Rating: 4.8
International: 8 Countries
---
A Cloud Outcomes Company
CLOUT is in business to help our customers achieve game- changing business outcomes in the cloud – what we call 'cloud outcomes'. The CLOUT team offers a unique depth of experience in guiding customers to business success using our DEEP methodology.
Certified Professionals: 9
AppExhange Reviews: 16
AppExhange Rating: 5
International: 2 Countries
---
Using our expertise and flexibility to deliver an excellent user experience
Using our business experience to deliver usable systems that really help our customers. Our aim is flexibility, reliability and an agile approach - we do as much as you need and empower you as much as possible to manage your own systems.
Certified Professionals: 5
AppExhange Reviews: 34
AppExhange Rating: 4.9
International: 5 Countries