Summary
Affirma is an award-winning full-service technology consultancy based out of Bellevue, WA.
We have expertise in:
Salesforce,
Mobile,
Cloud,
Business Intelligence,
SharePoint,
Technology Infrastructure,
Custom Development,
Visual Design,
and Staffing Services.
We focus on delivering true, measurable business value to our clients. We have a passion for customer satisfaction and are dedicated to delivering dependable and reliable solutions that exceed our client's expectations.
Affirma is built around customer satisfaction. We believe it is the lifeblood of a sustainable software services business. In 2018, 98% of surveyed project customers responded that they were "Likely" or "Very Likely" to work with Affirma again.
This is only possible because we have an organization that is zealously dedicated to customer success. Our team of Salesforce Consultants, Developers, Project Managers & Executives all have customer satisfaction as the #1 metric on their scorecard.
# Focus
# Service lines
# Salesforce Expertise
#25% Preconfigured Solutions
# Certifications (44)
# Portfolio
Key clients: Xbox, The Ohio State University, DiversyFund, Össur, BroadSoft, Vizio, Quantum, Seattle Public Utilities, Tree Top, Pokemon, Time
# Geographic Focus
Languages: English
International: India, United States
United States: California, Florida, Nevada, Oregon, Texas, Washington
# You will also like these agencies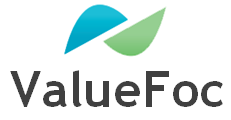 ---
Focusing Values
ValueFoc Technologies is an award-winning Technology Company focused on solutions and services which address the key challenges in digital technologies such as Cloud, Mobile, Analytics, Internet of Things, and Social. We are Consulting Partner of the world's #1 CRM platform Salesforce and we help organizations in the Digital Transformation journey.
Certified Professionals:
AppExhange Reviews: n/a
AppExhange Rating: n/a
International: India
---
Reaching Out...Through IT
HTC Global is a cloud alliance consulting partner of Salesforce. Services: Solution Consultation & Implementation, Custom Application Development, AppExchange product development, Data Migration and Integration, Social & Mobility and Remote Admin Support.
Certified Professionals: 9
AppExhange Reviews: 0
AppExhange Rating: 0
International: 2 Countries
---
CRM Consulting to boost your Customer Service, Sales, and Marketing
Serving the greater metro areas of NYC, DC, Boston and Toronto, our Salesforce certified consultants have helped over a 100 clients, in various industries, take the risk out of their CRM cloud projects and maximize their user adoption.
Certified Professionals: 20
AppExhange Reviews: 2
AppExhange Rating: 5
International: 3 Countries
---
Brillio Salesforce Practice Powered By Comity Edge
Brillio helps businesses define digital transformation objectives and turn them into actionable market strategies. With Salesforce, we build innovative digital design journeys to transform businesses for the 4th Industrial Revolution.
Certified Professionals: 194
AppExhange Reviews: 47
AppExhange Rating: 4.8
International: 4 Countries
---
The road to increase revenue
Thirdware's solution is purpose built for the Sales Leaders of Automotive Suppliers. This solution enables Visibility, Collaboration, Measurement and Analysis and empowers Sales Leaders to increase OEM share of Wallet.
Certified Professionals: 4
AppExhange Reviews: 0
AppExhange Rating: 0
International: 2 Countries