Our vision is to make beautiful, open, scalable, and affordable technology
We are conscious of the demand for Nonprofits to concentrate funds on the delivery of their programs and services directly tied to their mission, which can impact some organizations' ability to invest in technology.
Our vision is to make beautiful, open, scalable, and affordable technology accessible to every social enterprise. We do this by:
Customizing technology that people love using, resulting in high levels of user adoption.
Providing cost-effective solutions.
Developing solutions that can scale your organization and maximize your reach and impact.
We are headquartered in Philadelphia, PA with clients across the U.S.
We have a proven track record of success, with more than 400 projects completed to date. We have grown organically into a diverse team with different backgrounds and areas of expertise, united by our zeal for eliminating inefficiencies and reducing redundancy.
Our culture and values are built on the pillars of Excellence, Connection, Trust and Purpose, influencing the way we work as a team and partner with client organizations.
Certified Professionals

5

Salesforce Certifications

25

Appexchange Reviews

34

Appexchange Rating

5/5

YEAR OF FOUNDING

2007

Email

sales@acutedge.com

Phone

484-846-6256
# Focus
# Service lines
#100% Lightning Experience
# Salesforce Expertise
#20% Preconfigured Solutions
# Certifications (25)
# Portfolio
Key clients:
# Geographic Focus
Languages: English
International: United States
United States: California, New Jersey, Pennsylvania
# You will also like these agencies
---
We make reps fall in love with SFDC
Success with Salesforce is about way more than technical design. The most beautiful Custom Objects and Visualforce pages mean nothing if reps don't find value.We combine sales strategy, technical chops, with psychology to make SFDC indispensable.
Certified Professionals: 2
AppExhange Reviews: 18
AppExhange Rating: 5
International: United States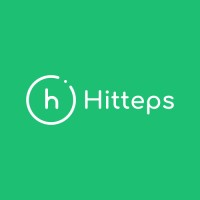 TOP CONSULTANT
---
Accelerate your Salesforce journey with Hitteps.
Hitteps is a boutique Salesforce consultancy. Our technical experts can deliver high-quality Salesforce implementations with the speed, efficiency and strong focus on technical details.
Certified Professionals: 4
AppExhange Reviews: n/a
AppExhange Rating: n/a
International: 3 Countries

---
Top Quality Salesforce Solutions Company
Twistellar is a Salesforce Consulting Partner and AI Solutions Provider. We have grown from 0 to 100+ in-house consultants in 5 years. Our office HQ is located in Copenhagen, Denmark.
Certified Professionals: 52
AppExhange Reviews: 34
AppExhange Rating: 4.9
International: 2 Countries
---
Vantage Point Consulting delivers exceptional Salesforce experiences.
With a financial services focus, we drive growth and enhance productivity through well planned and carefully executed Salesforce deployments.
Certified Professionals: 18
AppExhange Reviews: 14
AppExhange Rating: 4.7
International: 2 Countries
---
Your Trusted Business Technology Partner
HMB is a business technology services firm headquartered in Columbus, OH with offices in Louisville, KY. We offer an intuitive, experienced team that develops custom IT solutions to help solve your challenges and meet your goals quickly and efficiently.
Certified Professionals: 2
AppExhange Reviews: 0
AppExhange Rating: 0
International: United States