Summary
Bringing 21 years of excellence to our customers, ActioNet is an Innovative Systems Integrator with a global presence in North America, Europe, and Asia.
With an obsession for customer experience and quality, we play an instrumental role in our customers' digital transformation journey. ActioNet's service offerings include information technology consultation, systems integration, cloud adoption, and digital transformation.
Our belief in rapid application development, coupled with our partnership with Salesforce, has resulted in the establishment of the ActioNet Salesforce Digital Service Center (DSC). The DSC is located in the DC/Baltimore metro area and employs some of the top Salesforce talent the industry has to offers.
We leverage our ActioNetAgile™ delivery framework that offers a qualitative & quantitative approach by continuously measuring and improving quality, performance, and process efficacy.
To create the most effective customer experience, we leverage modern techniques derived from the principals of Human-Centered Design and the US Digital Service Playbook.
Cloud Adoption – Realize an ROI quickly! We learn your business inside and out, analyze your current investments, and tailor a cloud roadmap around your digital strategy.
Application Portfolio Modernization – Cut your O&M costs exponentially! With our high-touch approach and an obsession for heightened customer experience, we modernize your business applications with a proven SaaS solution.
Systems Integration - Leverage your most prized possessions! Harnessing industry-leading tools & technologies including open-source, ActioNet brings to bear innovative solutions to seamlessly integrate your IT investments with Salesforce.
Partner Tier

silver

YEAR OF FOUNDING

1998

Appexchange Reviews

n/a

Appexchange Rating

n/a

Certified Professionals

7

Email

info@actionet.com

Phone

703-204-0090
# Focus
# Service lines
# Salesforce Expertise
#25% Preconfigured Solutions
# Certifications (39)
# Portfolio
Key clients: US Department of Housing and Urban Development, US Department of Education, US Department of Health and Human Services, US Department of Energy, US Department of Transportation
# Geographic Focus
Languages: English
International: United States
United States: Maryland, New York, Virginia
# You will also like these agencies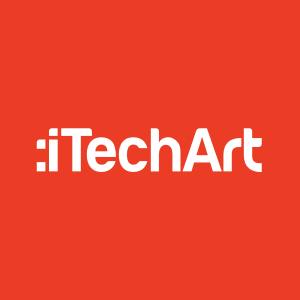 TOP CONSULTANT
---
Experts in all things Salesforce!
iTechArt Group has more than ten years of experience in delivering customer-centric and next-gen Salesforce solutions. Their team comprises 80+ certified Salesforce Consultants, Architects, and Developers who have the necessary skills to dive into your Salesforce implementation needs. They provide a full range of Salesforce consulting services from consulting on implementation, migrating the existing solution to Salesforce or integration with third-party tools, configuration and customization, audit services, custom development, staff augmentation, full support, and managed services.
Certified Professionals: 37
AppExhange Reviews: 23
AppExhange Rating: n/a
International: 6 States
---
Nonprofit Salesforce Consulting
We offer Salesforce consulting to nonprofits. With experience as both a nonprofit staff and Salesforce user before becoming consultants, we offer a unique perspective to your nonprofit, Salesforce needs, because we have been in your shoes!
Certified Professionals: 4
AppExhange Reviews: 25
AppExhange Rating: n/a
International: United States
---
Transforming Government by Building Around the Citizen
Guidehouse is a leading provider of management, technology, and risk consulting services to the public and commercial sectors helping our clients solve their toughest challenges. For more information, please visit: www.guidehouse.com.
Certified Professionals: 18
AppExhange Reviews: 2
AppExhange Rating: n/a
International: United States
---
Let's make business simpler.
Business process innovators with tech superpowers, CloudBase Services is committed to ending the tedium that snarls teams and workflows—and dents the bottom line. We've been taking clients where they want to go since 2005, with broad platform know how.
Certified Professionals: 2
AppExhange Reviews: 0
AppExhange Rating: n/a
International: United States
---
Sales Cloud, Service Cloud, Pardot, Cloud-Based Support, and Lightning
The trusted leader in Sales, Service, Financial Services, Pardot, and Custom Cloud implementation, integration & development in Southern California. All staff is S.F. Certified, we don't subcontract or offshore, and we have no minimum project size!
Certified Professionals: 10
AppExhange Reviews: 102
AppExhange Rating: n/a
International: 3 States