Summary
Strategy Consulting:
Roadmap Definition
Tech Stack Strategy
Process Automation
Data Architecture
User Experience
Areas of Expertise:
Wealth Management
Asset Management
Insurance
Banking
Credit Unions
Lending & Mortgage
Investment Banking
Private Equity
REIT
Hedge Funds
Our Salesforce Implementation Experience:
Sales Cloud
Financial Services Cloud
Pardot
Community Cloud
Lightning Design
Wave Analytics
Service Cloud
Marketing Cloud
Force.com
Heroku
# Focus
# Service lines
10%
10%
10%
10%
10%
10%
10%
10%
10%
10%
#10% Lightning Experience
# Salesforce Expertise
#25% Preconfigured Solutions
# Industry Expertise
# Certifications (191)
# Portfolio
Key clients: Best Brains, Integral, Network, Leads on Demand, Leap Easy, Junto Wealth, Las Olas Capital Advisors, Torreya, Assured Guaranty, Benefits Science, Fifth Season Financial, Collaborative Wealth, Olive Tree, Element Capital
# Geographic Focus
Languages: English
International: India, United States
United States: Alabama, Arkansas, California, Connecticut, District of Columbia, Florida, Georgia, Illinois, Indiana, Maine, Maryland, Massachusetts, Nebraska, New Jersey, New York, North Carolina, Ohio, Pennsylvania, South Carolina, Tennessee, Texas, Virginia, Wisconsin
# You will also like these agencies
---
New Applied Now
Accenture is the #1 Salesforce global strategic partner and one of the world's leading consultancy companies. They work with 91 Fortune Global 100 companies and have received various recognitions from being a global leader, great employer, and corporate citizen. To date, they have more than 624K employees and are available in 200 locations globally. As a company, they are focusing on adding value to their customers from a 360 perspective.
Certified Professionals: 10970
AppExhange Reviews: 25
AppExhange Rating: n/a
International: 60 States
---
Accelerate your Digital Transformation
Appcino is an experienced and Salesforce partner offering customization, Sales cloud, Service cloud, Salesforce CPQ, Field Service Lightning, Mulesoft, Pardot, Data migration and AppExchange product development.
Certified Professionals: 56
AppExhange Reviews: 24
AppExhange Rating: n/a
International: 2 States
---
Elevating Customer and Employee Experiences
SPAR Solutions provides a complete range of customer engagement solutions covering sales, marketing, service and communities. We provide agile, innovative solutions to help clients leverage the Salesforce platform as their primary business engine.
Certified Professionals: 18
AppExhange Reviews: 16
AppExhange Rating: n/a
International: 2 States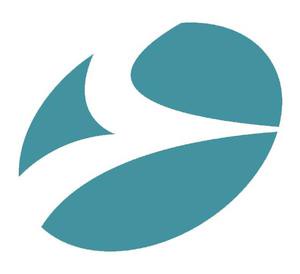 ---
Web & Mobile Apps Development Company
With over 15+ years of experience and 1200+ successful projects, BiztechCS is an ISO 27001 and ISO 9001 certified company. We are on a mission to help businesses like yours get ready for tomorrow by providing world-class tech teams. We've grown from 15 to a massive family of 300+ talented developers, business thinkers, designers, and savvy marketers. We have all the required skills on deck to help your business expand in all dimensions.
Certified Professionals:
AppExhange Reviews: n/a
AppExhange Rating: n/a
International: 4 States
---
Excellence in Software Engineering
EPAM Systems, a Salesforce partner since 2010, is a leading global engineering services company. Our certified Salesforce experts deliver customized, enterprise-scale Salesforce solutions that help global companies increase revenue and productivity.
Certified Professionals: 112
AppExhange Reviews: n/a
AppExhange Rating: n/a
International: 8 States