Summary
We could tell you how well we serve our clients in our own words, but their voices speak louder of truth than marketing copy. We invite you to read all of our reviews on the App Exchange.
The following items may be of interest too:
Our President Annette Abell literally wrote the book on Salesforce.com (specifically a 1000+ page, detailed yet simplified, 5-day SMART System Admin training course)
Our president has been using Salesforce.com since 1999 and has managed over 50 implementations/projects since 2009
To our surprise, over 50% of our work is RE-implementations, i.e. fixing or, more often, replacing what other partners have implemented (And, yes, re-implementations often cost more than the original implementation would have if we had been your original partner.)
Our staff each have current, firsthand experience using Salesforce as you do–salesperson, sales mgr, marketing user, content manager, help desk rep, serv dept mgr, etc. Our approach and recommendations are balanced by what can be done versus what will actually be adopted by your users
We seek to optimize your current edition before suggesting apps or upgrades

We cater to MEP Ctrs and NIST reporting

No project is too small. Orgs with budgets under $20,000 find it hard to get a partner's attention. That's not the case with Able Cloud.
Only certified administrators and/or consultants touch your project. You'd be surprised how many projects are delegated to staff who are NOT certified.
Projects typically cost 40% less since we do NOT charge you for prog mgm't or quality assurance like larger partners have to in order to cover their overhead.
Partner Tier

registered

YEAR OF FOUNDING

2010

Appexchange Reviews

21

Appexchange Rating

5/5

Certified Professionals

2

Phone

585-739-5251
# Focus
# Service lines
# Salesforce Expertise
#25% Preconfigured Solutions
# Certifications (6)
# Portfolio
Key clients:
# Geographic Focus
Languages: English
International: United States
United States: District of Columbia, Maryland, New York, Ohio, Virginia, Wisconsin
# You will also like these agencies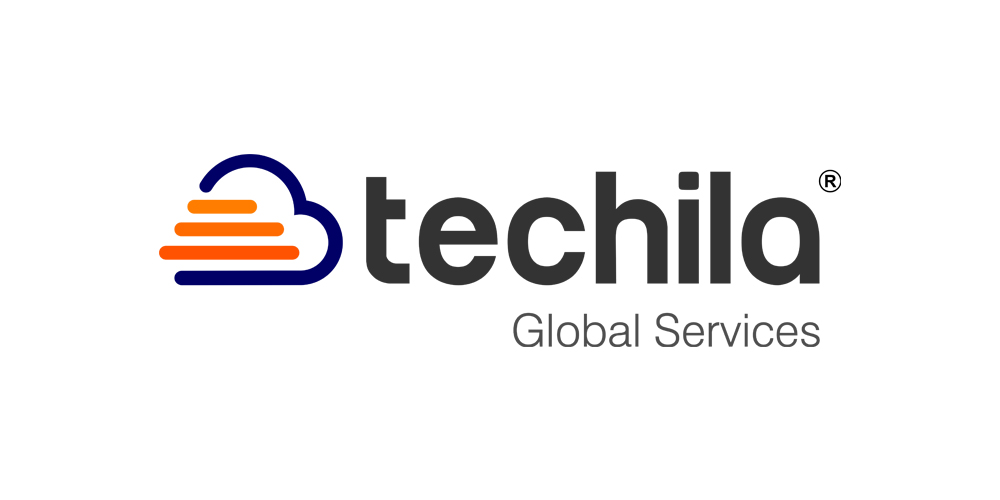 ---
Top Rated Salesforce Development Company
Techila Global Services is a Salesforce development company and Salesforce Consulting Partner based in Pune. The company has been providing end-to-end Salesforce development and consulting services to clients across the globe for 8+ years.
Along with these services, the company provides free Salesforce training to IT and Salesforce aspirants through the platform of Techila Academy. It is an extension of Techila Global Services where interested aspirants can obtain thorough Salesforce training via dedicated online courses and webinars conducted by industry experts.
Certified Professionals: 58
AppExhange Reviews: 8
AppExhange Rating: n/a
International: 2 States
---
Develop | Implement | Transform
We provide Consulting, Implementation, Integration, Development, and Staffing services. Our 100+ team has Sales, Service, Marketing, Pardot, Community, CPQ, FSL, Architect and Einstein certifications; with offices in New York, Dallas, Toronto, and India.
Certified Professionals: 85
AppExhange Reviews: 38
AppExhange Rating: n/a
International: United States
---
Turn ideas into plans, plans into action.
TEKsystems maximizes your Salesforce investment. We implement new solutions or optimize your current one to fit your business—your products, your processes and your people. The result? Adoption of Salesforce that impacts your business drivers.
Certified Professionals: 91
AppExhange Reviews: 5
AppExhange Rating: n/a
International: 3 States
---
Accelerating Digital for Banks, Asset Managers, and Insurance Companies
Synechron is an approved Salesforce Partner with development and implementation capabilities across Salesforce sales cloud, Salesforce service cloud, Salesforce Marketing Cloud, and Salesforce Community Cloud.
Certified Professionals: 9
AppExhange Reviews: 0
AppExhange Rating: n/a
International: 2 States
---
Maximize, Sustain and Protect Profits in the Fourth Industrial Revolution
Crescent Digital provides consulting and technical services to deliver digital transformation programs so businesses gain competitive advantage using cloud-based applications to maximize, sustain, and protect profits by focusing on the customer
Certified Professionals: 5
AppExhange Reviews: 5
AppExhange Rating: n/a
International: 3 States