Summary
AAkonsult is a consultancy and development company specializing only in Salesforce.com CRM and Force.com Applications.
AAkonsult delivers, whether implementing, optimizing or expanding on your Salesforce.com investment. AAKonsult offers the following key product and services:
Jumpstart Implementations
Pre-paid administration and support.
Development.
Consulting.
Highly skilled consultants
Fully certified, with many years of hands on experience.
Experts in Apex, Visualforce, and Sites Specialise only in Salesforce.com, Force.com and selected AppExchange Products
# Focus
# Service lines
# Salesforce Expertise
#25% Preconfigured Solutions
# Certifications (19)
# Portfolio
Key clients:
# Geographic Focus
Languages: English
International: Australia, United Kingdom
# You will also like these agencies
---
Ensure your CRM implementation delivers high ROI to your business
Alchemy CRM is a full Salesforce.com portfolio consultancy, as well as an App Dev Partner. First and foremost, we are businesspeople, with over 100 years of experience in companies in many verticals, ranging in size from startups to fortune 100 companies
Certified Professionals: 12
AppExhange Reviews: 1
AppExhange Rating: n/a
International: 3 States
---
We Design Solutions That Improve You Business
Adita Technologies is a full-service technology consulting firm with expertise in an extensive range of Salesforce solutions and services suitable for most enterprise organisations, government and the public-sector bodies.
Certified Professionals: 20
AppExhange Reviews: 10
AppExhange Rating: n/a
International: 3 States
---
Helping you get the best out of your CRM investment
Realise the ROI you expect and deserve from your Salesforce platform.A quality CRM system is not just about the Salesforce configuration. We ensure that your data, your process and your people match the elegant system that we have helped you create.
Certified Professionals: 14
AppExhange Reviews: 52
AppExhange Rating: n/a
International: 4 States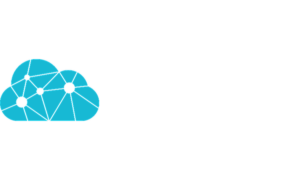 ---
We helpt to achiev operational excellence through Salesforce Cloud Platform
We are Salesforce Partners based in Sydney, Australia. Our multi-talented team consists of certified Salesforce consultants & developers. We're passionate about process automation & strive to achieve operational excellence through Salesforce Platform.
Certified Professionals: 2
AppExhange Reviews: 0
AppExhange Rating: n/a
International: Australia
---
Salesforce Platinum Cloud Alliance Partner
Isobar is a global digital agency with 6,500 people across 45 markets, and is united by our mission to transform businesses, brands and people's lives with the creative use of digital.
Certified Professionals: 220
AppExhange Reviews: 1
AppExhange Rating: n/a
International: 36 States