The world's #1 CRM, Salesforce, recently announced that they would appoint Bret Taylor as co-CEO together with Marc Benioff. Learn more about who he is and what his contributions are for Salesforce.
Who is Bret Taylor?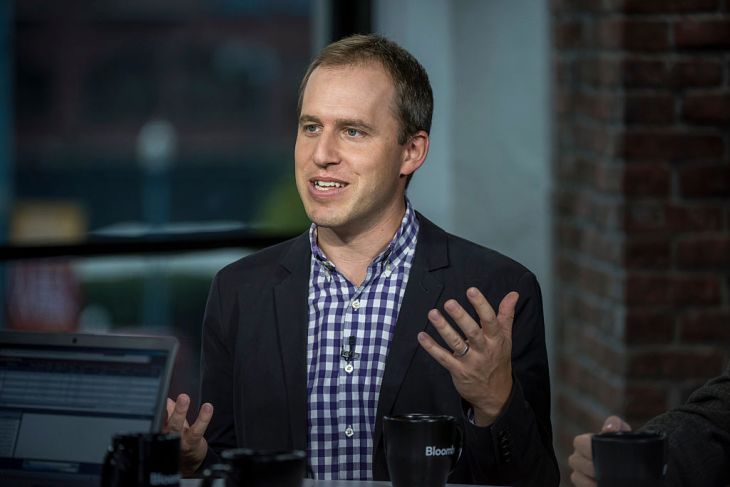 Image Source: The Software Report
Bret Taylor is an American software engineer and entrepreneur. He has contributed massively to tech giants like Facebook, Google, Twitter and created many innovative tech platforms before transitioning to Salesforce.
In 2016, Bret Taylor joined Salesforce through an acquisition of a software startup called Quip in which he co-founded four years earlier. The business acquisition amounted to $412 million. He quickly rose from president to chief product officer and received quarterly earnings calls with analysts.
According to Fact Set, he holds $329 million worth of Salesforce shares. He received stock shares of Salesforce in exchange for his Quip holdings.
Before Quip, he was the co-creator of Google Maps, invented the "Like" button and sold a social network platform FriendFeed to Facebook, and spent three years as the latter's Chief Technology Officer (CTO). He is also one of Twitter's board of directors and current chairman.
What Marc Benioff says about Bret Taylor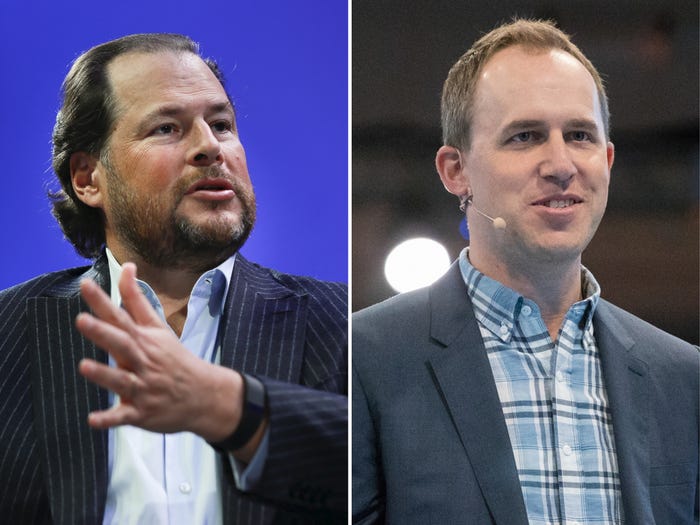 Image Source: The Business Insider
Marc Benioff believes that Bret is a phenomenal leader in the tech industry. The latter has created incredible success for Salesforce customers and drove innovation to the next level. Together, both of them will lead Salesforce into the next chapter. Benioff also said that he and Taylor share the same core values; trust, customer success, equality, and innovation.
Bret Taylor also shared that he and Marc Benioff have an excellent working relationship. He considers Marc as his mentor, greatest supporter, and trusted friend for years.
Earlier in 2018, Benioff also named a former Oracle executive, Keith Block, as co-CEO. Two years down the road and Block stepped down from the position.
Bret Taylor's Contribution to Salesforce
Bret Taylor was the President and Chief Product Officer of Salesforce from November 2017 to December 2019. He later became President and COO of Salesforce from December 2019 to November 2021.
Taylor spearheaded the $27.7 billion acquisition of Slack which was Salesforce's biggest acquisition.
Conclusion
The Salesforce company has expanded in different areas, so having two leaders will powerfully launch it to unreachable heights. It's a new era for Salesforce, and they are prepping more innovations that businesses surely need to watch out for.
At CRM Consulting, we connect thousands of businesses looking for a Salesforce Consultant for free. If you need help to find other Salesforce Partners based on your location, Salesforce product need, and service type, feel free to use our Partner Search Tool. You can leave your contact information and project details, and we'll connect you with the most suitable based on your project needs.