Nortal, your partner on the journey to a seamless customer experience
Highlights Data being the new oil, companies that want to have successful sales cycles must adapt to new ways of doing business and monitoring their revenue process. We can help successfully create a seamless process that generates and measures revenue. With more than 50 successful CRM implementation projects under our belt, we have worked with customers of different sizes and in different fields, from telecoms to utilities, the financial sector to heavy industry. There's no enterprise we can't serve. Over the years, we have delivered more than 200 marketing automation projects. We have replaced large legacy systems and built marketing automation from scratch for companies who hadn't even heard about anything like this. Description Nortal is a multinational strategic change and technology company. Combining the unique experience of transforming Estonia into a digital leader and creating change in businesses with a strategic approach and data-driven technology, our vision is to build a seamless society. Nortal operates in nearly 20 countries and employs over 600 specialists who carry out high-impact projects across Europe, the Middle East, Africa, and North America. Combining our expertise from different fields, we can help you deliver a personalized customer experience that works seamlessly across different touchpoints. "Nortal doesn't just give you the tools but also helps you through the change," said our client, Marcus Engman from Fortaco Group, expressing the opinion of many of our customers.
Certified Professionals

13

Salesforce Certifications

45

Appexchange Reviews

0

Appexchange Rating

0/5

YEAR OF FOUNDING

n/a
# Focus
# Service lines
# Salesforce Expertise
#25% Preconfigured Solutions
# Certifications (45)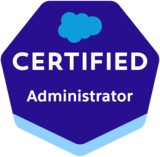 13 x Certified Administrator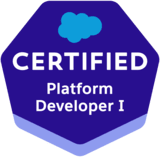 10 x Platform Developer 1 Certifications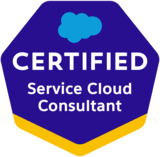 8 x Certified Service Consultant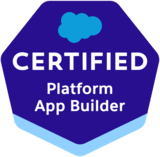 6 x App Builder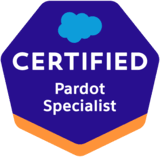 4 x Pardot Specialist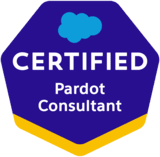 3 x Certified Pardot Consultant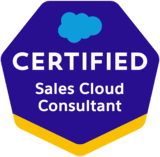 1 x Certified Sales Consultant
# Portfolio
Key clients:
# Geographic Focus
Languages: English, Finnish, French, German, Portuguese, Russian, Spanish, Swedish
International: Denmark, Estonia, Finland, Norway, Sweden
# You will also like these Salesforce partners
---
We help organizations to unleash the full potential of Salesforce
We are a Salesforce Gold Partner with 100+ certifications and more than 120 years of combined experience in complex Salesforce implementation and development projects.
Certified Professionals: 59
AppExhange Reviews: 23
AppExhange Rating: 4.8
International: 3 Countries
---
New Applied Now
Accenture is the #1 Salesforce global strategic partner and one of the world's leading consultancy companies. They work with 91 Fortune Global 100 companies and have received various recognitions from being a global leader, great employer, and corporate citizen. To date, they have more than 624K employees and are available in 200 locations globally. As a company, they are focusing on adding value to their customers from a 360 perspective.
Certified Professionals: 23592
AppExhange Reviews: 25
AppExhange Rating: 4.6
International: 60 Countries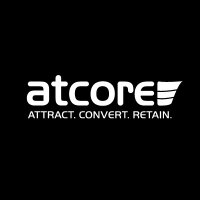 ---
The preferred Nordic Marketing Cloud partner - From strategy to execution!
Growth through great Customer experiences. We do customer-centric & data-driven marketing.Using data, technology and creativity to attract the right audience, convert them to valuable customers and retain relationships for a lifetime.
Certified Professionals: 6
AppExhange Reviews: 0
AppExhange Rating: 0
International: 4 Countries
---
We humanize the digital relationship with your customers
Based on data & customer insights we help our clients drive measurable results by building better customer relationships. We orchestrate customer experiences across all of the company's touchpoints. Data & analytics provides efficiency through automation
Certified Professionals: 31
AppExhange Reviews: n/a
AppExhange Rating: n/a
International: 20 Countries
---
Innovating Business in the Cloud
We've been advising people how to maximise the power of Salesforce since 2005 - So you can trust us to support you in identifying the very best Salesforce implementation for your business.
Certified Professionals: 28
AppExhange Reviews: 35
AppExhange Rating: 4.8
International: 8 Countries