Summary
Highlights Data being the new oil, companies that want to have successful sales cycles must adapt to new ways of doing business and monitoring their revenue process. We can help successfully create a seamless process that generates and measures revenue. With more than 50 successful CRM implementation projects under our belt, we have worked with customers of different sizes and in different fields, from telecoms to utilities, the financial sector to heavy industry. There's no enterprise we can't serve. Over the years, we have delivered more than 200 marketing automation projects. We have replaced large legacy systems and built marketing automation from scratch for companies who hadn't even heard about anything like this. Description Nortal is a multinational strategic change and technology company. Combining the unique experience of transforming Estonia into a digital leader and creating change in businesses with a strategic approach and data-driven technology, our vision is to build a seamless society. Nortal operates in nearly 20 countries and employs over 600 specialists who carry out high-impact projects across Europe, the Middle East, Africa, and North America. Combining our expertise from different fields, we can help you deliver a personalized customer experience that works seamlessly across different touchpoints. "Nortal doesn't just give you the tools but also helps you through the change," said our client, Marcus Engman from Fortaco Group, expressing the opinion of many of our customers.
Partner Tier

silver

YEAR OF FOUNDING

n/a

Appexchange Reviews

0

Appexchange Rating

0/5

Certified Professionals

13
# Focus
# Service lines
# Salesforce Expertise
#25% Preconfigured Solutions
# Certifications (45)
# Portfolio
Key clients:
# Geographic Focus
Languages: English, Finnish, French, German, Portuguese, Russian, Spanish, Swedish
International: Denmark, Estonia, Finland, Norway, Sweden
# You will also like these agencies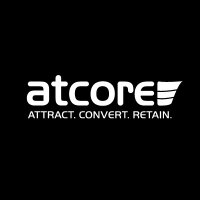 ---
The preferred Nordic Marketing Cloud partner - From strategy to execution!
Growth through great Customer experiences. We do customer-centric & data-driven marketing.Using data, technology and creativity to attract the right audience, convert them to valuable customers and retain relationships for a lifetime.
Certified Professionals: 1
AppExhange Reviews: 0
AppExhange Rating: n/a
International: 4 States
---
Sales Cloud | CPQ | Service Cloud | Communities | Pardot | Marketing Cloud
Mooza is an award winning Salesforce Partner, disrupting the existing Salesforce partner ecosystem across Europe. Leaving zero carbon footprints with remote-only implementation is in Mooza's DNA. Mooza helps companies & individuals grow betting on the bulletproof skills in multiple Salesforce clouds – especially Revenue Cloud or integrations like Mulesoft & Tableau.
Certified Professionals: 9
AppExhange Reviews: 5
AppExhange Rating: n/a
International: 15 States
---
Experienced. Nimble. Industry Accelerators. Multi-cloud Solutions.
Coastal Cloud is a Florida-based Salesforce partner and comprises experts who have worked with various technologies serving multiple industries for over 30 years. They have a deep industry knowledge and implementation background with the Salesforce Marketing Cloud. They will help your company move away from inflexible, costly legacy systems and business models towards a new generation of solutions that are flexible, affordable, mobile, and social.
Certified Professionals: 279
AppExhange Reviews: 248
AppExhange Rating: n/a
International: 5 States
---
Don't Just Do Digital, Be Digital
Cognizant provides end-to-end Salesforce implementation services. They have won multiple Salesforce Partner Awards in different categories from 2014 up to the current year. The consulting company commits to bring strong cross-industry knowledge from a global scale and drive your company's next-generation business development through advanced AI technologies and CX transformations. With Cognizant, you can maximize your ROI and deliver a higher business value and market penetration.
Certified Professionals: 3111
AppExhange Reviews: 1
AppExhange Rating: n/a
International: 33 States
---
Close the experience gap
Our business transformation experts help you modernize your business model and enhance the way you work on the world's most strategic digital platforms so you can deliver exceptional experiences across every stage of the customer lifecycle.
Certified Professionals: 1170
AppExhange Reviews: 35
AppExhange Rating: n/a
International: 21 States