KaizenStep - Consulting Services
Sales, Marketing, Customer Service and Field Service experts in Spain
Highlights First multi-cloud consulting company in Spain: the most experienced partner in Spain for cross-department projects. Our consultants will be able to work with all your departments, providing insight and value based on many successful experiences. We are specialized in Sales, Marketing and Service, for both B2B and B2C companies. More than 90 successful projects with Salesforce solutions endorse our expertise on the Salesforce platform. Implementation, training, optimization or outsourced management of your Salesforce: we have a services plan that will fit your needs. Description KaizenStep is the most experienced consulting company in Spain for cross-department projects, where you need to align different departments using your Salesforce solution. We are going to be able to provide value and insight for your project in every step of the implementation, applying the best practices and the experiences learned in more than 90 Salesforce projects. As Consulting partners, we will work with you in the whole range of Salesforce solutions:* Sales Cloud.* Service Cloud.* Marketing Cloud for B2B and B2C companies (Pardot, ExactTarget and Social Studio).* Salesforce Field Service.* Salesforce Communities.* Salesforce Commerce Cloud.* Salesforce platform.We have offices in Barcelona and Madrid. Contact us and lets talk about your project!
# Focus
# Service lines
#100% Lightning Experience
# Salesforce Expertise
#25% Preconfigured Solutions
# Certifications (23)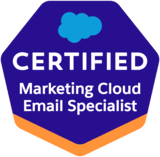 4 x Marketing Cloud Email Specialist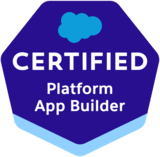 4 x App Builder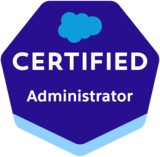 4 x Certified Administrator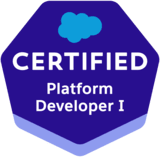 3 x Platform Developer 1 Certifications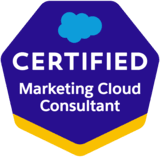 3 x Marketing Cloud Consultant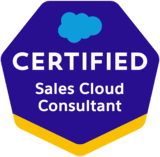 2 x Certified Sales Consultant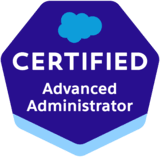 2 x Certified Advanced Administrator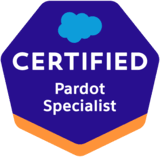 1 x Pardot Specialist
# Portfolio
Key clients:
# Geographic Focus
Languages: English, French, Portuguese, Spanish
International: Andorra, Spain
# You will also like these Salesforce partners
---
The Value of Making Simple
Providing wide range of Salesforce Services thanks to 20 years experience in CRM:• Sales, Service and Marketing Agile implementations• Salesforce.com & Force.com experts• Strategic Consulting • Integration and migration with other systems
Certified Professionals: 366
AppExhange Reviews: 29
AppExhange Rating: 4.7
International: 10 Countries
---
Salesforce.com integrators and consultants
NTS is a company fully specialized in technology consulting services for large and medium organizations that rely on technology to improve their business processes.
Certified Professionals: 121
AppExhange Reviews: 53
AppExhange Rating: 4.7
International: 2 Countries