Consult | Strategise | Deliver
Highlights Consultation: We believe understanding the complete scope from our clients and blending it with our experience of understanding the Salesforce Ecosystem. This really differentiates our service offering. Strategise: In this stage, we discuss the "How". Our consultation process should lead to a tactical plan which can be executed. Our Solution architects, design the flow of solution and our consultants help them with keeping all stakeholders in loop. Deliver: After setting a solid foundation and agreeing to a proposed solution, our delivery team starts their magic. We work in Sprints, and this gives our clients complete visibility of our time line, enabling us to gather feedback frequently. Description FI Digital truly focusses on delivering a solution which helps our clients get maximum benefits from Salesforce Platform. Our Capabilities are:- Marketing Cloud Consultation & Implementation1) Setting up 1-to-1 Journeys 2) Triggering auto emails 3) Mobile Studio set up4) Advertising Studio set up- Sales Cloud Integration & CustomisationThere is nothing better then combining the power of Marketing Cloud with Sales Cloud. We are experienced with setting up Marketing Cloud Connectors. This helps you to keep Sales Cloud as a source of truth in Business, and Marketing Cloud can be used to Automate, Segment and Personalise your communications at Scale. - Community Cloud Integration & CustomisationHave a client or supplier portal? Marketing Cloud can be integrated with the portal. We can help you establish a 3 way connection between Sales, Marketing and Community cloud. This will truly enable you to trigger emails, based on interactions your client make on the portal. At FI Digital, we are passionate about Salesforce, and the way in which we can leverage this powerful platform to truly transform your business.
# Focus
# Salesforce Expertise
#25% Preconfigured Solutions
# Certifications (6)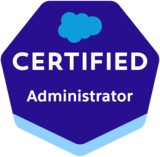 2 x Certified Administrator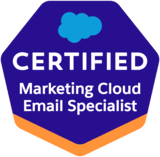 1 x Marketing Cloud Email Specialist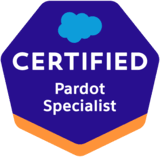 1 x Pardot Specialist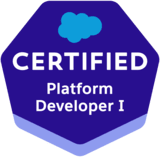 1 x Platform Developer 1 Certifications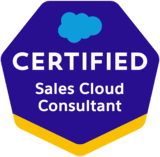 1 x Certified Sales Consultant
# Portfolio
Key clients:
# Geographic Focus
Languages: English
International: Australia, India
# You will also like these Salesforce partners

TOP CONSULTANT
---
Simplifying Salesforce for your business
TechForce Services is an Australian-based Salesforce consulting company with quality Salesforce services from migrations, integrations, analytics, and staff augmentation. They combine their cross-cloud experience and industry-specific solutions to provide you with an end-to-end digital transformation. Their company has over 150 Salesforce certifications, received multiple awards and recognitions, and holds the ACS Trust Mark in four categories with an ISO 9001:2015 certification.
Client feedback from AppexChange:
"TechForce is a valued member of our team, and I truly appreciate their contributions! It feels good to operate with a team that is so self-reliant and motivated. Without the support they have provided, we might have lost track of our work and would not have been able to deploy resolution in the desired time. Despite having a busy schedule, they made the work look easy. Great team with a lot of talent and in-depth knowledge of Salesforce."
Certified Professionals: 64
AppExhange Reviews: 52
AppExhange Rating: 4.9
International: Australia