Know Your Customer, Empower Your Business
Description CRM Online works to implement and integrate Salesforce through a cloud technology focus, to create streamlined CRM and business automation solutions. CRM Online aims to achieve maximum ROI for it's clients by providing tailored business solutions that meet the specific requirements of each individual client.CRM Online can provide a number of services:• Salesforce implementation • Integration of accounting systems, ERP, marketing automation, Office 365, relationships analytics and telephony tools into your CRM system• Software development• Coaching on Salesforce useCRM Online's certified Salesforce consultants work to bring the best possible Customer Relationship Management experience to their clients by creating the business solutions they need to develop as a company. CRM Online leverages its 10 years of experience in the CRM industry to ensure they are delivering the most comprehensive solutions for their clients. This allows for high quality, tailored implementations of Salesforce systems into a variety of different businesses and industries.CRM Online is based Perth, Melbourne, Sydney and Manila.
# Focus
# Salesforce Expertise
#25% Preconfigured Solutions
# Certifications (6)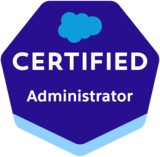 2 x Certified Administrator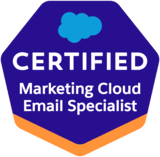 1 x Marketing Cloud Email Specialist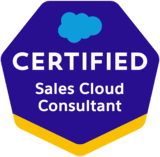 1 x Certified Sales Consultant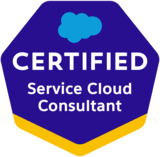 1 x Certified Service Consultant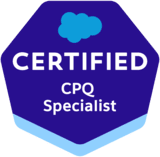 1 x CPQ Specialist
# Portfolio
Key clients:
# Geographic Focus
Languages: English
International: Australia
# You will also like these Salesforce partners

TOP CONSULTANT
---
Simplifying Salesforce for your business
TechForce Services is an Australian-based Salesforce consulting company with quality Salesforce services from migrations, integrations, analytics, and staff augmentation. They combine their cross-cloud experience and industry-specific solutions to provide you with an end-to-end digital transformation. Their company has over 150 Salesforce certifications, received multiple awards and recognitions, and holds the ACS Trust Mark in four categories with an ISO 9001:2015 certification.
Client feedback from AppexChange:
"TechForce is a valued member of our team, and I truly appreciate their contributions! It feels good to operate with a team that is so self-reliant and motivated. Without the support they have provided, we might have lost track of our work and would not have been able to deploy resolution in the desired time. Despite having a busy schedule, they made the work look easy. Great team with a lot of talent and in-depth knowledge of Salesforce."
Certified Professionals: 64
AppExhange Reviews: 54
AppExhange Rating: 4.9
International: Australia