Clever Verve Consulting LTD
Excellence in Salesforce.com Consulting, Execution, Development & Support
Salesforce services: We offer a range of services to develop and configure the Salesforce platform to meet the ever-growing complex needs of our client's internal teams and customers. The platform allows organizations the ability to tackle major change management projects, often with competing agendas, and succeed.
Salesforce support: We offer a flexible selection of support contracts that are proven to help your organization maximize your Salesforce implementation. We want to support you as cost-effectively as possible, without compromising on quality.
Consultancy clinic: Clever Verve Consulting LTD offers a complete Salesforce Consultancy Service to our customers.
Professional Services include:
Solution Roadmap and Process Design
Solution and Technical Architecture
Customer Service and Support
Data and Systems Integration
Force.com Development and Implementations
Marketing Automation
Application Implementation and Design
Web Integration, Force.com sites
Setup with CTI Integration
If you're considering CRM, custom development or you just want more information, we're happy to answer all your questions.
We provide unparalleled guidance, assistance, and support on an ongoing basis to ensure your customer relationship management (CRM) project is a success. We help you grow, innovate and evolve as you navigate through technology, choices and a vast amount of content of the Salesforce world. We give mid-market and SME organizations fast time-to-value, agility and flexibility, insight and best practices so you are up and running quickly.
Certified Professionals

2

Salesforce Certifications

4

Appexchange Reviews

1

Appexchange Rating

4.5/5

YEAR OF FOUNDING

2016

Phone

+380668657070
# Focus
# Service lines
# Salesforce Expertise
#25% Preconfigured Solutions
# Certifications (4)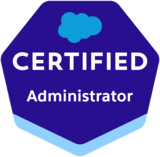 2 x Salesforce Certified Administrator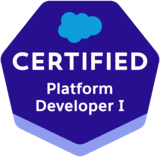 1 x Platform Developer I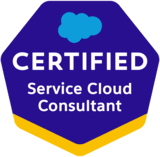 1 x Service Cloud Consultant
# Portfolio
Key clients:
# Geographic Focus
Languages: English, Russian
International: Ukraine
# You will also like these Salesforce partners
---
People Matter, Results Count
Capgemini has been recognized as one of the Salesforce global strategic consulting partners for over ten years and has received multiple Salesforce Innovation Awards. Their strengths are focused on thought-leading transformational solutions to various sectors globally. With acquisitions of Itelios, LiquidHub, and Lyons Consulting Group (LYONSCG), the consulting company has a robust global network of over 2,500 certified Salesforce and cloud experts. This has dramatically enhanced their capabilities and solutions to meet their clients' digital customer experience needs globally, accelerating innovation and competitiveness.
Certified Professionals: 8685
AppExhange Reviews: 31
AppExhange Rating: 4.7
International: 32 Countries
---
Business. Experience. Technology.
PwC takes your business further as they build customer-centricity and adaptability directly into your systems and processes, keeping you ready for what's next. Their consulting company will solve the most complex business problems with industry expertise, automation capabilities, and profound experience. Since 2013, PwC has won the most Salesforce Innovation Awards as compared to any other partner. The company goes end-to-end to ensure every implementation is done with certainty and adapts to future business upgrades.
Certified Professionals: 2797
AppExhange Reviews: 19
AppExhange Rating: 4.8
International: 45 Countries
---
Global Digital Transformation Partner
With a Salesforce practice of over 400 specialists spread across 31 global locations, we are multi-cloud strategists, consultants, and implementation experts, proud winners of 2019 Partner Innovation Award for Customer 360 & 2018 Bolty Award for Retail.
Certified Professionals: 1015
AppExhange Reviews: 242
AppExhange Rating: 4.8
International: 22 Countries
---
New Applied Now
Accenture is the #1 Salesforce global strategic partner and one of the world's leading consultancy companies. They work with 91 Fortune Global 100 companies and have received various recognitions from being a global leader, great employer, and corporate citizen. To date, they have more than 624K employees and are available in 200 locations globally. As a company, they are focusing on adding value to their customers from a 360 perspective.
Certified Professionals: 23617
AppExhange Reviews: 25
AppExhange Rating: 4.6
International: 60 Countries
---
For The Future
SoftServe is a digital authority that advises and provides at the cutting-edge of technology. We reveal, transform, accelerate, and optimize the way enterprises and software companies do business.
Certified Professionals: 139
AppExhange Reviews: 4
AppExhange Rating: 5
International: 4 Countries