Summary
Highlights Service Cloud expertise including custom development of CTI (Computer Telephony Integration) solutions Marketing Cloud and Sales Cloud integration using Marketing Cloud Connect International deployments of Salesforce in Europe, Asia and North America Description Our mission at Apsynergy is to help organisations develop commercially (CRM Adoption and Salesforce Roll-out), by harnessing opportunities made possible in Cloud based Enterprise Applications. Apsynergy empowers Direct Sales forces to become more efficient, and helps technology companies leverage Cloud based marketplaces to distribute applications.Synergies in Cloud Apps: Apsynergy stems from the idea that cloud based technology can be harnessed by organisations to deliver significants synergies and efficiencies. Apsynergy helps achieve this goal, articulates relationships with Cloud providers and puts these services into production.Our team brings a wealth of experience in CRM roll-out and adoption, commercial, business development and International deployment of business strategies for large technology companies such as Amadeus, Google, and leading innovators such as Loylogic.
# Focus
# Salesforce Expertise
#25% Preconfigured Solutions
# Certifications (45)
# Portfolio
Key clients:
# Geographic Focus
Languages: English, French, German
International: France, Switzerland
# You will also like these agencies
---
Digital transformation through Salesforce CPQ, Quote-to-Cash, and Billing
Simplus is a Platinum Salesforce Partner and provider of Quote-to-Cash implementations. We provide enterprise-wide digital transformation through advisory, implementation, change management, custom configuration, and managed services. Visit simplus.com.
Certified Professionals: 247
AppExhange Reviews: 189
AppExhange Rating: n/a
International: 9 States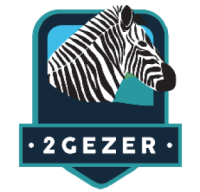 ---
Make IT Happen / Salesforce + Data
Experts des processus CRM B2B et B2C : Marketing, Commerce, Relation Clients et Partenaires
Certified Professionals: 7
AppExhange Reviews: 3
AppExhange Rating: n/a
International: France
---
Avec la "Force", tout devient possible !
Cloudjungle est un accélérateur Salesforce actif depuis janvier 2019. Nous intervenons sur du conseil et intégration Salesforce. Nous proposons des formations personnalisées (orientées business case) et de l'expertise (Einstein Analytics, Lightning etc.)
Certified Professionals: 3
AppExhange Reviews: 3
AppExhange Rating: n/a
International: 2 States
---
Your Straight Talking Platinum Partner
We're Europe's leading dedicated and award-winning Salesforce Multi-Cloud Partner. We design and deliver innovative digital solutions and customer & employee experiences for companies of all sizes – no matter where you are in your Salesforce journey.
Certified Professionals: 15
AppExhange Reviews: 55
AppExhange Rating: n/a
International: 8 States
---
Finance industry and fintech specialist KYC / AML, Services Billing
Agility with Accelerators preconfigured for the finance and service industry, telecom, media and apps like Flexi Compliance App for the KYC / AML Worldwide Customer Onboarding, Flex billing service definition and billing and FlexiProj for projects.
Certified Professionals: 2
AppExhange Reviews: 0
AppExhange Rating: n/a
International: 2 States