Consulting Services for Salesforce Projects
Highlights Customized projects for your needs Mobile app development Application integration with leading ERPs on the market Description Complete projects, requirements collection, scheduled deliveries, post-project maintenance and user training. We operate in Brazil through our offices in Porto Alegre, Florianópolis and São Paulo.
# Focus
# Salesforce Expertise
#25% Preconfigured Solutions
# Certifications (3)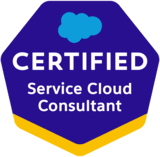 1 x Service Cloud Consultant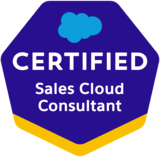 1 x Sales Cloud Consultant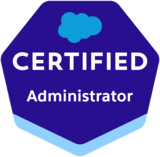 1 x Salesforce Certified Administrator
# Portfolio
Key clients:
# Geographic Focus
Languages: English, Portuguese, Spanish
International: Brazil
# You will also like these Salesforce partners
---
Elevate Your Business with Salesforce CPQ & Billing
aMind is a business and technology consulting firm offering unparalleled CPQ and billing implementations. We specialize in Salesforce CPQ, Quote-to-Cash, Billing and eCommerce projects.
Certified Professionals: 31
AppExhange Reviews: 2
AppExhange Rating: 5
International: 3 Countries
---
Don't Just Do Digital, Be Digital
Cognizant provides end-to-end Salesforce implementation services. They have won multiple Salesforce Partner Awards in different categories from 2014 up to the current year. The consulting company commits to bring strong cross-industry knowledge from a global scale and drive your company's next-generation business development through advanced AI technologies and CX transformations. With Cognizant, you can maximize your ROI and deliver a higher business value and market penetration.
Certified Professionals: 11280
AppExhange Reviews: 111
AppExhange Rating: 4.7
International: 33 Countries
---
Seu braço direito em CRM
12 anos gerando casos de sucesso em empresas como Coca-Cola e L'Oréal. Nossos projetos nas áreas de marketing, vendas e serviço tem como objetivo melhorar a experiência dos clientes e da equipe de relacionamento, ajudando na fidelização.
Certified Professionals: 8
AppExhange Reviews: 4
AppExhange Rating: 5
International: Brazil
---
Global Digital Transformation Partner
With a Salesforce practice of over 400 specialists spread across 31 global locations, we are multi-cloud strategists, consultants, and implementation experts, proud winners of 2019 Partner Innovation Award for Customer 360 & 2018 Bolty Award for Retail.
Certified Professionals: 1015
AppExhange Reviews: 247
AppExhange Rating: 4.8
International: 22 Countries
---
Na prática, a MELHOR solução SALESFORCE
Nosso expertise junto a SALESFORCE é o resultado do investimento constante em processos e capacitação de nossos colaboradores para maximizar os resultados da tecnologia aplicada a inovação. Quer saber como podemos otimizar seus processos?
Certified Professionals: 99
AppExhange Reviews: 65
AppExhange Rating: 4.9
International: Brazil