Harnessing salesforce robust platform...
Highlights Transforming personalized user experience with custom Web and mobile services. Sales cloud, service cloud, app cloud, Community Cloud, Analytics and Lightening development. Salesforce certified developers, administrators and consultants committed to get maximum operational transparency.
Description We offer tailored applications to automate the business workflow and what's needed for faster and easier sales and ROI, Salesforce does it all. Harnessing its robust platform, we have transformed the way small and mid- level businesses operate. Taking care of productivity to marketing to collaboration and beyond, for enterprises for a streamlined business experienceWe help our clients bringing their disparate systems together for seamless workflow automation. The way Salesforce helps in unifying the data in ERP, Supply Chain, Cloud and on premises applications is what makes our clients appreciate our services even more. At smartData, we offer Salesforce expertise and diverse industry experience that doesn't come with hefty price. We have global presence in industries like Healthcare, Retail, Subscription economy, Social media and Logistics where we have utilized Salesforce powerful APIs to reduce integration time and modernize back-office systems.
# Focus
# Salesforce Expertise
#25% Preconfigured Solutions
# Certifications (14)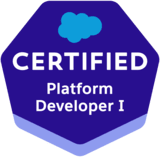 6 x Platform Developer 1 Certifications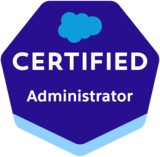 6 x Certified Administrator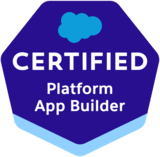 1 x App Builder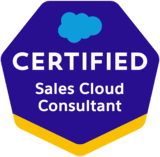 1 x Certified Sales Consultant
# Portfolio
Key clients:
# Geographic Focus
Languages: English
International: India
# You will also like these Salesforce partners
---
Consultative Implementations, Insightful Analytics, Enhanced Adoption.
We believe in augmenting the experiences of customers and helping them provide delightful services to their customers. Our solutions enable you to walk with your customer through moments of engagement, touchpoints, attitudes and emotions.
Certified Professionals: 5
AppExhange Reviews: 1
AppExhange Rating: 5
International: India
---
Consulting, Implementation, Custom Development, Testing & Support Services
Hughes Systique offering Salesforce products Implementation (Sales, Service, Community, Einstein-AI), Data migration, Customization, Integration (REST/SOAP/Middle ware), Testing (Manual, Automation) and Support.
Certified Professionals: 11
AppExhange Reviews: 5
AppExhange Rating: 4.9
International: 2 Countries
---
Experience. Redefined.
Huron's professionals have been successfully implementing Salesforce cloud-based applications since 2002. Optimizing our clients' operations to increase productivity, streamline operations, and enhance their performance.
Certified Professionals: 372
AppExhange Reviews: 53
AppExhange Rating: 4.9
International: 4 Countries
---
Maximize your Salesforce Investment
Fiserv provides a wide range of services to accelerate your digital transformation journey including IT infrastructure, managed services, application development, testing, integration, data management and analytics.
Certified Professionals: 33
AppExhange Reviews: n/a
AppExhange Rating: n/a
International: 3 Countries
---
We are curious, nimble and committed.
We are asUgo, a new and different CRM Salesforce integrator. We help our clients embrace a new digital era and connect with their customers in a new, innovative and efficient way.We are curious, nimble and committed.
Certified Professionals: 86
AppExhange Reviews: 15
AppExhange Rating: 4.9
International: 4 Countries