Summary
Highlights INDUSTRY EXPERTISE:• Manufacturing• Higher Education• Travel & Hospitality• Media• Hi-Tech• Retail• Health Care & Life Sciences• Transportation• Financial Services• Business & Consulting Services* * * SALESFORCE EXPERTISE:• Sales Cloud• Service Cloud• Marketing Cloud• Pardot• Community Cloud• Platform• Engagement (Heroku)• Integration (Mulesoft)• Analytics (Einstein)• CPQ* * * WHY GERENT?SALESFORCE EXPERTISE• Salesforce exclusive• Extensive experience• Trusted by SFBEST PRACTICE DRIVEN• Senior Talent• Change Mgmt• Proven track recordSPEED & AGILITY• Fast Time to Value• Boutique-nimble• Flexible Description We were founded in 2007 with a mission to guide businesses in navigating the path to Salesforce success. We started out as the partner's partner – a subcontractor for larger Salesforce partners, including Salesforce's own professional services division. These partners would hire our expert teams to effectively manage and execute a wide variety of global Salesforce projects.In 2016, the tables turned, and we started creating value and success for Salesforce customers directly. Other partners recognized our team as having some of the best and brightest experts in the field; they relied on us to deliver their results. So, we emerged from the shadows to work directly with Salesforce customers, passing on the savings and efficiencies to them instead.Today, our comprehensive services enable businesses of all sizes and markets to achieve their customer success goals using Salesforce solutions.
# Focus
# Service lines
# Salesforce Expertise
#25% Preconfigured Solutions
# Certifications (618)
# Portfolio
Key clients:
# Geographic Focus
Languages: English
International: India, United States
United States: Alaska, Arizona, California, Connecticut, Delaware, Florida, Georgia, Illinois, Maryland, Massachusetts, Michigan, New Jersey, New York, North Carolina, Ohio, Pennsylvania, Texas, Utah, Virginia
# You will also like these agencies
---
Company with a heart
Codleo Consulting is a passionate team of Salesforce® experts who align with customer's enthusiasm and believe in achieving together.
Certified Professionals: 27
AppExhange Reviews: 59
AppExhange Rating: n/a
International: India
---
Experience the commitment
CGI is a global IT and business process services provider delivering business consulting, systems integration and outsourcing services. CGI has been a Salesforce Platinum partner since 2011 delivering global customer success stories and expertise.
Certified Professionals: 177
AppExhange Reviews: n/a
AppExhange Rating: n/a
International: 21 States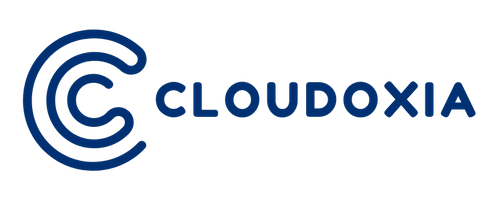 ---
We make Salesforce work for your business
Your business is unique and so are our services.
With our expertise of Salesforce®, we bring the best minds to help you in your Salesforce® journey and get the best out of your Salesforce® ROI.
‍
We are Salesforce® Certified experts and we really listen to you & understand your business and provide you solutions that are unique & customized specific to your business & keep the User Experience easy.
We are committed to your success and result matter the most, our iterative process helps us to implement the best solution for your business.
Certified Professionals:
AppExhange Reviews: n/a
AppExhange Rating: n/a
International: India
---
Making Government Efficient
ARBOLA delivers quality people and technology solutions for federal, state, and local government throughout the United States. In addition we work with the legal and non-profit sectors delivering a wide range of solutions.
Certified Professionals: 5
AppExhange Reviews: 1
AppExhange Rating: n/a
International: 2 States
---
We're at the forefront of digital disruption
Deloitte Digital has extensive experience in Salesforce implementation across multiple industries. In 2019, the consulting company was named the leader in CRM implementation and won the Salesforce Partner Innovation Award numerous times. They have 9,250 consultants in 35 countries and a proven track record of helping businesses achieve digital transformations. The company has also released various global insights to help companies respond to the crisis and receiver.
Certified Professionals: 3171
AppExhange Reviews: 6
AppExhange Rating: n/a
International: 51 States