Summary
Our Salesforce experts have navigated through numerous multifaceted projects. We're honored to have built as many strong relationships with our clients as we've built adaptable solutions. We've determined that we offer the best value by specializing.
While not limited to these, our strengths lie in the diverse areas of field service management, higher education and nonprofit. Here's how we can help you: You need to sell, service, market, analyze, connect with your audience as well as keep them satisfied. Our expert guides can lead you on this path.
Field Service Lightning: Transforming field service organizations has been the cornerstone of our business for over 15 years. In addition to being Salesforce experts, our team is seasoned, enterprise-level field service specialists. We offer deep technical expertise, comprehensive understanding of real-world field operations which is what sustainable Field Service Lightning implementations demands.
Higher Education: We understand the radical evolution in the communication needs of your student demographic. We've had the pleasure of helping many clients use Salesforce to attain a customer-centric, connected-campus.
Certified Field Service Lightning
Consultants Certified Consultants in:
Service Cloud
Sales Cloud
Community Cloud
Education Cloud
Also expert guides in:
Recognized Salesforce Partner for Higher Education
Pardot
Nonprofit
Custom application development
Customer and Partner Communities
Field service/ Workforce management
Force.com custom development
Data management
# Focus
# Service lines
#33% Field Service Lightning
#33% Lightning Experience
# Salesforce Expertise
#25% Preconfigured Solutions
# Certifications (74)
# Portfolio
Key clients: Loyalist, BC Hydro, School of Business York University, Ivey business school, SaskPower, Vivint., enercare, La cité, Western University Canada, Niagara College Canada, Enbridge, BCAA, Bell
# Geographic Focus
Languages: English, French
International: India, Israel, United States, Canada
United States: Florida, Georgia, Maryland, Massachusetts, New York, Pennsylvania, Texas
Canada: Alberta, British Columbia, Manitoba, Nova Scotia, Ontario, Quebec
# You will also like these agencies
---
The MTX Differentiator
MTX is a global implementation partner that enables organizations to become a fit-enterprise through process optimization and strategy.
Certified Professionals: 73
AppExhange Reviews: 0
AppExhange Rating: n/a
International: 2 States
---
Making Cloud Smarter
Manras Technologies is a leading solutions-based company that offers advanced Salesforce customizations and implementations. Their team comprises pioneers in Cloud Computing technology who have successfully set up and run Salesforce implementations for several years. Built on long-term relationships, their consulting company strives to consistently and efficiently plan, execute and deliver high-quality services and results.
Client feedback from AppexChange:
"The implementation experience was great. The team has extensive knowledge of Salesforce software and to what extent a customer can use Salesforce. They help you think through your requirements and work deeply with the client."
Certified Professionals: 27
AppExhange Reviews: 1
AppExhange Rating: n/a
International: 3 States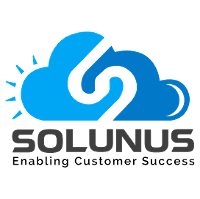 ---
A Dedicated Salesforce Partner
Solunus Inc. a dedicated Salesforce partner headquarters in Dallas, Texas. We relentlessly focus on understanding our clients' needs, backed by our Salesforce expertise, which empowers us to deliver customized solutions that create exceptional value.
Our highly skilled team comprises certified CRM architects, Salesforce professionals, project management experts, and IT specialists holding the Agile Scrum Master designation, who help our customers leverage Salesforce to enhance business performance.
Certified Professionals: 71
AppExhange Reviews: 15
AppExhange Rating: n/a
International: 3 States
---
AI-Led Business Transformation
Atrium is a consulting services company that helps advise, implement, and optimize AI and analytics solutions on the Salesforce platform.
Certified Professionals: 60
AppExhange Reviews: 1
AppExhange Rating: n/a
International: 2 States
---
Celebal as your Extended Team
We can provide you with a low cost, highly skilled seasoned team to work on your Salesforce projects, while you increase output and cut costs and also retain total team control while taking advantage of the scalability, and reduced administration.
Certified Professionals: 4
AppExhange Reviews: 3
AppExhange Rating: n/a
International: India